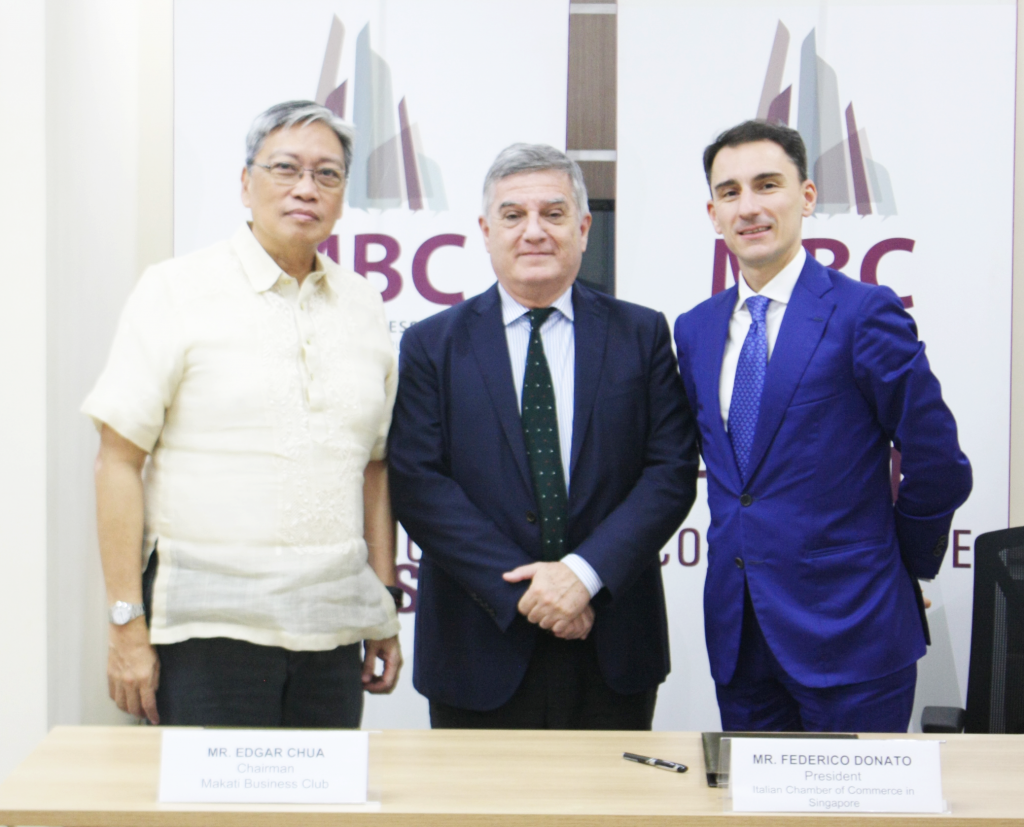 January 29, 2019
Manila, Philippines – The Makati Business Club (MBC) and the Italian Chamber of Commerce in Singapore (ICCS) signed a Memorandum of Understanding (MOU) today for cooperation in promoting direct investments and fostering business partnerships between Philippine companies and Italian companies. MBC was represented by its Chairman, Mr Edgar Chua, while ICCS was represented by its President, Mr. Federico Donato.
The MOU signing was witnessed by Italian Ambassador to the Philippines Giorgio Guglialmino, who expressed optimism and support for this new partnership.
MBC and the Singapore-based ICCS agreed to support and collaborate on activities that will deepen the bilateral trade and investment relations between the Philippines and Italy through the conduct of business missions, joint seminars, exchange of trade and investment data and information, among others. Both parties have agreed to focus on select investment sectors such as agriculture (including agriculture machineries), infrastructure, pharmaceutical, environment and sustainability, food and beverage, and energy.
An exploratory meeting between MBC, ICCS, the Italian Embassy in the Philippines, and the Italian Chamber of Commerce in the Philippines was also held on the sidelines of the signing.