MBC RECEPTION FOR PORTUGAL SECRETARY OF STATE FOR INTERNATIONALIZATION, BUSINESS DELEGATES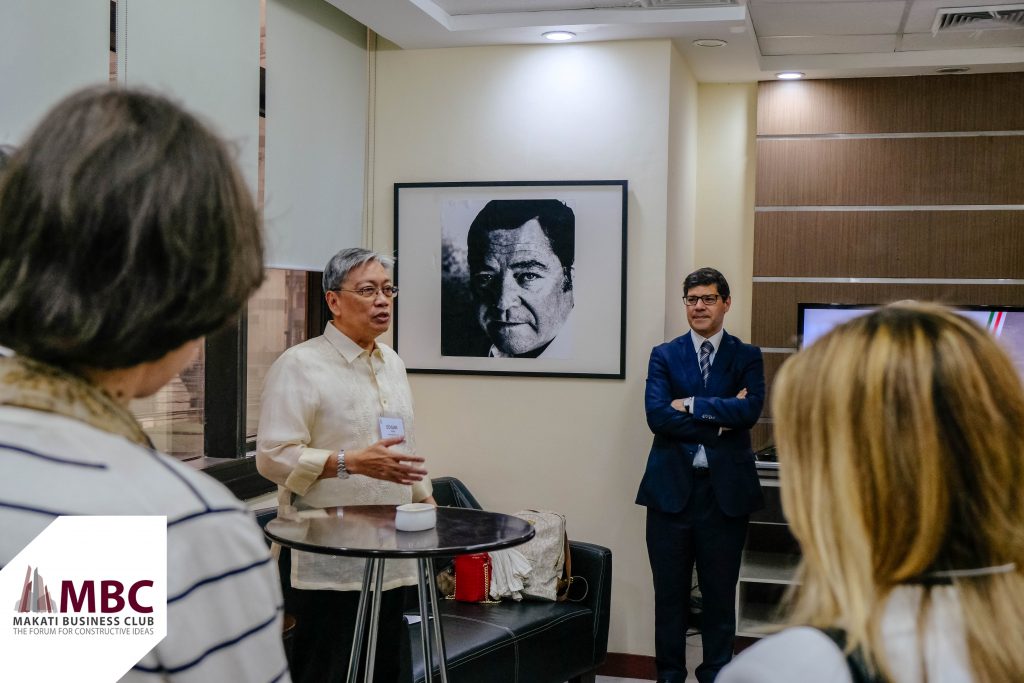 March 26 – The Makati Business Club hosted a reception for Portugal's Secretary of State for Internationalization, Eurico Brilhante Dias, and members of a business delegation in Manila for the Asian Development Bank Business Opportunities Fair.
MBC Chairman Edgar Chua and Trustee Roberto De Ocampo welcomed the Portugese delegation, which was accompanied by Ambassador Rui Carmo, honorary consul Antonio Rufino, and ADB Alternate Executive Director Enrique Galan. The delegation met executives from Makati Development Corp., EEI, MIESCOR, SDS Corp., PRIMEX, and Lifeline Ambulance Services Inc.
In his remarks, Secretary Dias shared optimism about the potential in Philippines-Portugal relations: "As we build more engagement with the Philippine private sector, we remain hopeful to see our relations grow over time."