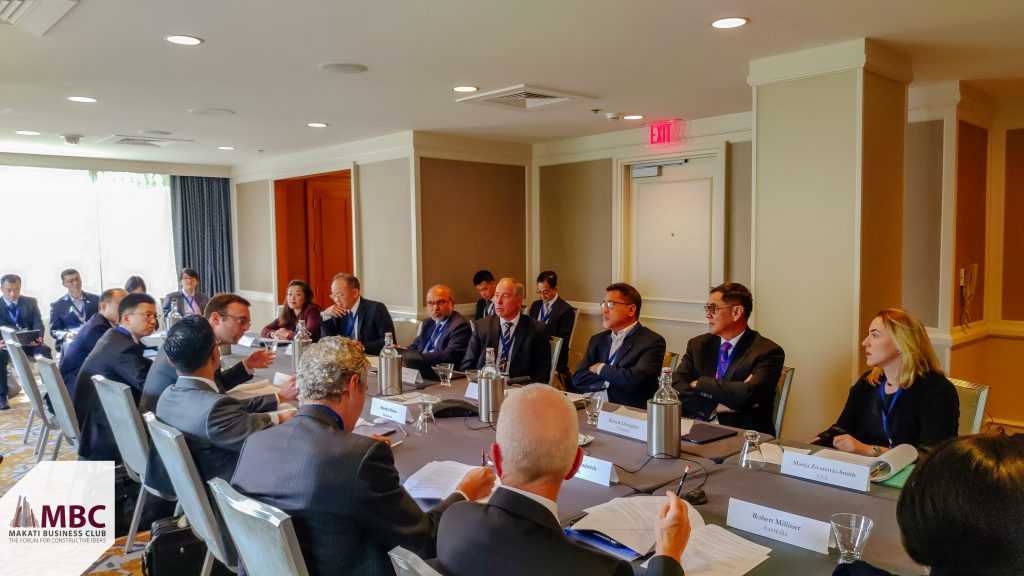 March 4 – The APEC Business Advisory Council Philippines (ABAC PH) team has successfully participated in the first ABAC meeting for 2019, held last 1-4 March in Atlanta, Georgia. The Philippine delegation, led by Ms. Joanne de Asis and Mr. Guillermo Luz, took part in dialogues with APEC Senior Officials and led the discussion on catastrophe bonds.
Discussions with senior officials zeroed in on bringing MSMEs into global value chains and enhancing their access to finance, developing an enabling ecosystem for data flows while strengthening data privacy, and supporting the multilateral trading system.
Ms. De Asis introduced the topic of catastrophe bonds in the Finance and Economic Working Group meeting, noting its potential significant impact for disaster-prone economies such as the Philippines and the rest of APEC. ABAC PH invited World Bank experts to discuss the bond structure in detail.
Makati Business Club serves as the secretariat of ABAC PH.