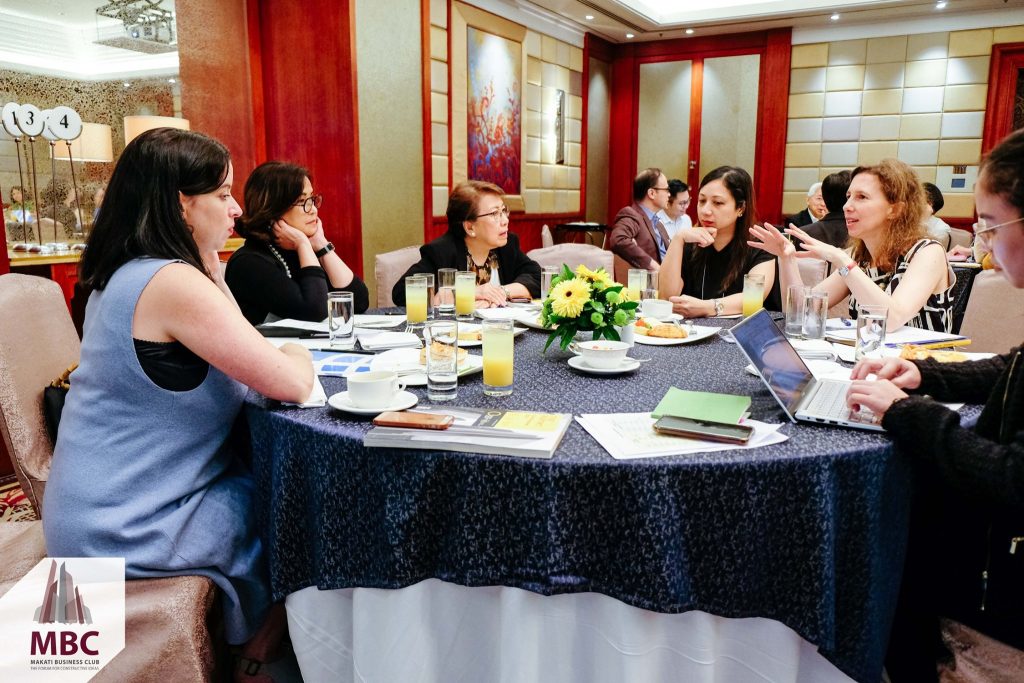 9 December 2019 – The Makati Business Club, in partnership with the UN Women WeEmpower Asia and the Delegation of European Union in the Philippines, organized an alignment meeting among organizations, multinational institutions, and corporations for 2020 initiatives that aim to advance gender diversity and women's economic empowerment.
The participating organizations provided an update on their respective achievements in the advocacy this year and shared their upcoming initiatives with the aim of expanding collaborations and support for bigger impact and reach.
"When MBC started the gender diversity in C-suite levels this year, our focus was to increase opportunities for women to take on executive roles in companies," shared MBC trustee, Ms. Rizalina Mantaring, "We learned about the advocacies of other organizations and has started to recognize the inter-relatedness of their work with ours. As such, as we end the year and welcome on a new one, MBC and UN Women decided to create a platform for alignment and coordination among all advocacy players."
The meeting included a workshop wherein guests shared the existing gaps in women's economic empowerment in the Philippines that are influenced by personal perceptions, family relations, corporate culture, and societal expectations. The challenges that remain contributed to the Philippines having as few as 3% of CEOs being women, while only 33% of senior management positions are held by women.
Ms. Rosalyn Mesina, Philippine Programme Manager of WeEmpower Asia presented UN Women's priorities in the country which includes creating a platform for sustained engagements and impactful collaborations, building capacities of companies and organizations to implement its own women's economic empowerment programs, and highlighting best practices to serve as resources for stakeholders to be effective change agents. "We want to create a movement and influence policy to realize a gender-inclusive economy," said Mesina.