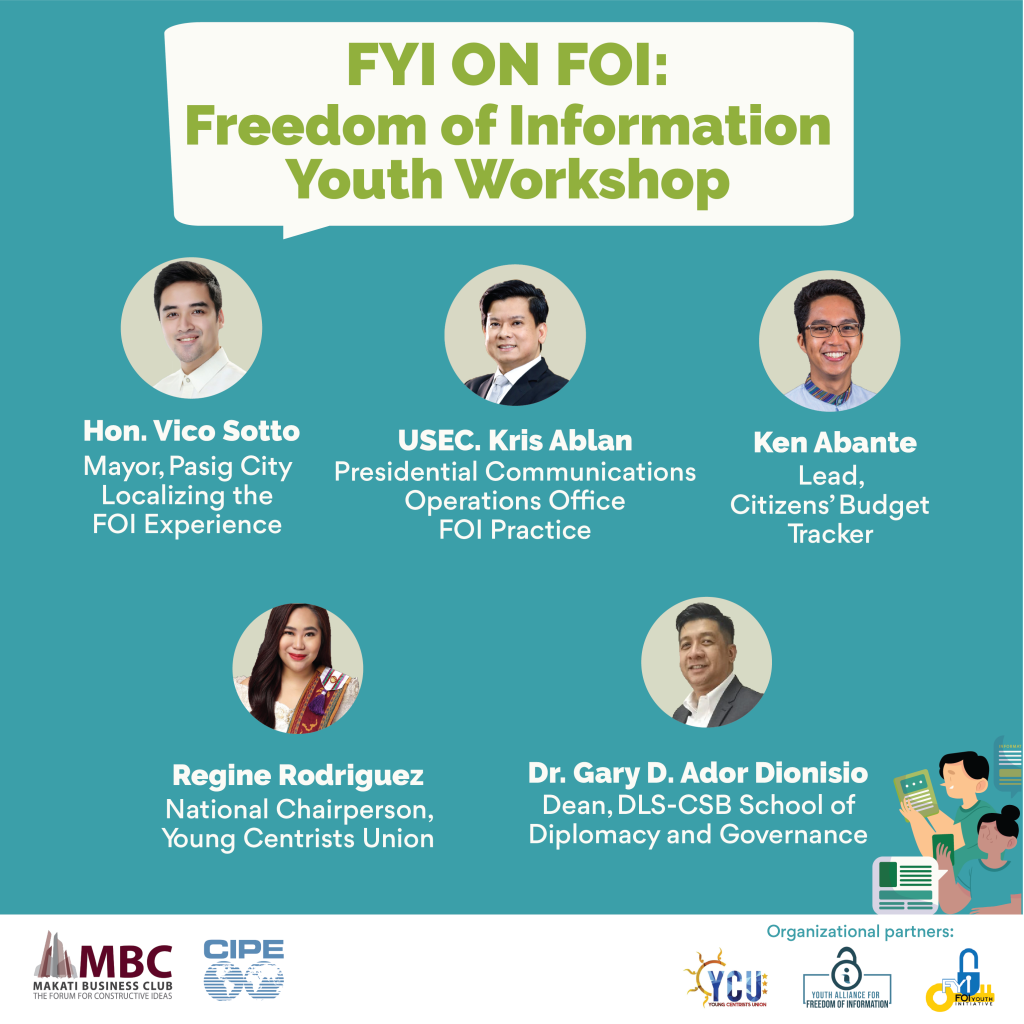 01/02 March 2021 – MBC and the Center for International Private Enterprise organized a two-day FOI Youth Workshop with Pasig Mayor Vico Sotto and youth advocates and educators. 
Mayor Sotto compared FOI to a glass-walled kitchen: If you can see a restaurant's kitchen through a glass window, you're at ease knowing that the food is prepared well and the chef is running a clean operation — the same goes with government and FOI. That's what inspired then City Councillor Sotto to push an FOI ordinance in Pasig. He says he used a "Bibingka" strategy of top-down policy changes while building support for FOI via bottom-up community outreach. 
Citizens Budget Tracker Lead Ken Abante also compared his transparency initiatives to another Filipino favorite — adobo! Abante says government data analysis is like cooking adobo — small steps leading to big outcomes for transparency. 
Workshop facilitators Benilde School of Diplomacy and Governance Dean Dr. Gary Ador Dionisio and Young Centrists Union National Chairperson Regine Rodriguez talked about FOI in the Philippines and in the global landscape and how it strengthens institutions needed for democracy. PCOO's Usec. Kris Ablan rounded out the discussion by teaching participants how to make FOI requests through the eFOI portal.