MBC, Pasig Transport wraps up this year's Digital Democracy Project with a Proposed Cycling Advisory Board
22 November 2022 – Makati Business Club, in partnership with Konrad Adenauer Stiftung, concluded this year's Digital Democracy project in Pasig City. The project helps LGUs use digital tools to consult or shape policy with constituents to promote civil dialogue. Pasig chose cycling policy as the subject of the project.
Pasig Transport engaged with its citizens – workers, businesses, advocates, academe, and organization representatives – to get their feedback on how Pasig Transport could better encourage and support people biking to work and their initial ideas about creating a Cycling Advisory Board to address active transport issues.
Two online citizen assemblies gathered over 400 workers and 150 business managers to share their sentiments about biking to work that would help Pasig Transport improve transport policies. Results showed that workers and businesses want safer roads, more awareness campaigns on existing biking policies, better traffic policy enforcement, and more LGU support for businesses' bike programs and policies.
As a result of the two sessions, Pasig Transport is proposing a draft ordinance creating a Cycling Advisory Board to support biking to work and provide a venue for citizens to directly influence biking policy in the city.
Pasig Transport Head Robert Anthony Siy explained during the face-to-face public conversation, "One of the things proposed by [the participants] was: why don't we create a cycling advisory body similar to what cities like Cebu and Iloilo already have – where the LGU is constantly advised by many users of the system regarding cycling as a mode of transportation and as part of their overall transport policy."
To improve the draft ordinance, Pasig Transport gathered comments and suggestions via online responses and face-to-face public conversation with representatives from the city council, businesses, workers, academe, the biking community, transport advocates, PWDs, and passers-by. Attendees voiced comments on improving the definition of terms, mandates, and responsibilities; and refining the board composition. Pasig Transport hopes to submit the draft ordinance to the City Council within the year.
MBC Senior Project Manager Catch Ofilada stressed the importance of digital democracy and partnership with LGUs, "As a business organization, Makati Business Club's members benefit from data-driven local government policies that account for diverse perspectives. This is why we continue to support the Digital Democracy project, which helps LGUs build resilient consultation processes for data-driven governance amid and beyond COVID-19."
To know more about MBC's Digital Democracy Project, visit our website: https://bit.ly/MBC-DigitalDemocracy.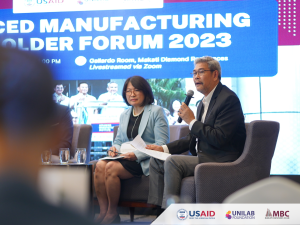 The First Advanced Manufacturing Stakeholder Forum Previous Next 19 September 2023 –The Advanced Manufacturing Stakeholder Forum discussed strategies to strengthen the workforce and address the
Read More »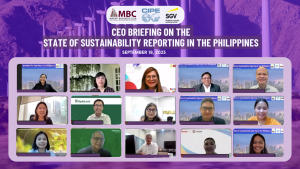 The State of Sustainability Reporting in the Philippines 20 September 2023 –The Makati Business Club (MBC) recently held a CEO briefing last September 18, 2023
Read More »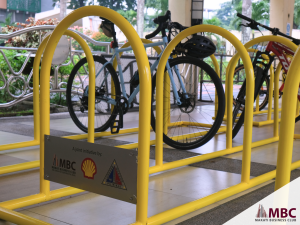 MBC and Shell Pilipinas Corporation Turnover 24 Bike Racks to Quezon City LGU, Benefiting 56 cyclists MBC, Shell, and QC Representatives were present for the
Read More »