Ayala Land and #MakeItSaferMakati Movement
Agree to Maintain Protected Bike Lanes on Ayala Ave,
Collaborate on Design Solutions to Promote Safety
24 February 2023 — Representatives of the #MakeItSaferMakati movement, Ayala Land, Inc. (ALI), and the Makati Business Club's (MBC) Business for Biking Program met last February 23 to discuss the design of the Ayala Avenue bike lanes — and agreed to maintain the protected bike lanes and to jointly study and implement various street design solutions.
After a series of conversations in the past two weeks, all parties agreed that it is to everyone's benefit that Ayala Avenue remain a safe, convenient and inclusive transport corridor for all road users —including pedestrians, commuters, cyclists, and motorists.
Moving forward, Ayala Avenue will continue to host a physically protected and enforced bike lane—with bollards to separate cyclists from other vehicles, road studs for better visibility, and with enforcement through the Makati Parking Authority—supported by an intensified information campaign. ALI, the #MakeItSaferMakati movement, MBC and other stakeholders will establish a technical working group and open dialogue to ensure continuous improvement of Ayala Avenue's transport schemes including further studies on the bike lane widths.
Moved by a common vision and commitment, ALI, #MakeItSaferMakati, and MBC commit to making this partnership a model for collaboration between people, local government units, and developers in promoting bike- and commuter-friendly places and cities all around the Philippines.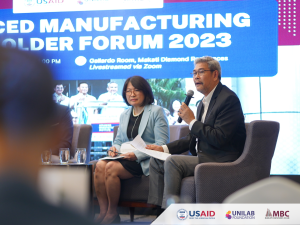 The First Advanced Manufacturing Stakeholder Forum Previous Next 19 September 2023 –The Advanced Manufacturing Stakeholder Forum discussed strategies to strengthen the workforce and address the
Read More »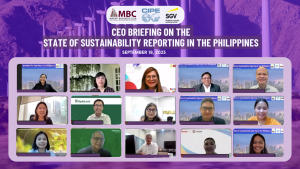 The State of Sustainability Reporting in the Philippines 20 September 2023 –The Makati Business Club (MBC) recently held a CEO briefing last September 18, 2023
Read More »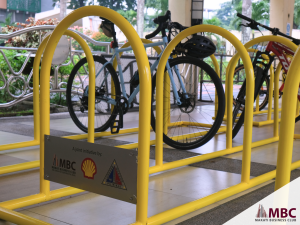 MBC and Shell Pilipinas Corporation Turnover 24 Bike Racks to Quezon City LGU, Benefiting 56 cyclists MBC, Shell, and QC Representatives were present for the
Read More »