MBC Applauds Progress of Ease of Paying Taxes Bill in Senate
25 May 2023 – MBC thanks and congratulates Chairman Sherwin Gatchalian and his colleagues in the Senate Ways and Means Committee for approving an Ease of Paying Taxes bill (SB 2224). We respectfully urge the Senate to pass the measure, and the Senate and House to agree on and enact a law.
An Ease of Paying Taxes law will make it easier for all taxpayers, especially micro and small taxpayers, to do their duty to fund government infrastructure, programs, services, and national security. It will also enable businesses, especially MSMEs, to focus more time and effort on creating more and better jobs.
We acknowledge the leadership exhibited by Rep. Joey Salceda on EOPT, with the House of Representatives passing its counterpart, HB 8942, in September 2022.
We look forward to proposed changes such as better classification of taxpayers into micro, small, medium, and large, each with a special unit to cater to their needs, and simplified tax returns and processes for micro and small taxpayers.
We look forward to changes such as allowing taxpayers to file and pay their taxes in any RDO, not just their RDOs; to have the choice to file and pay all taxes physically or electronically; and to file and pay in just one RDO, not all the RDOs they operate in. (We congratulate and thank BIR Commissioner Romeo Lumagui for piloting this year the payment of annual income taxes in any RDO.)
We respectfully encourage the Senate to pass a version of the bill following interpellation and after making amendments it may deem necessary. We pray that the House, the Senate, and the President agree on and enact an EOPT law this year to ease and improve taxpayer compliance, strengthen the government's finances, and help businesses accelerate the creation of more and better jobs. (END)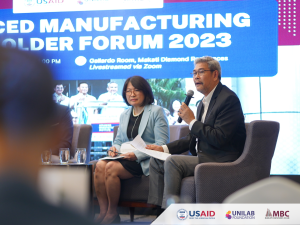 The First Advanced Manufacturing Stakeholder Forum Previous Next 19 September 2023 –The Advanced Manufacturing Stakeholder Forum discussed strategies to strengthen the workforce and address the
Read More »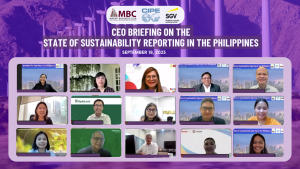 The State of Sustainability Reporting in the Philippines 20 September 2023 –The Makati Business Club (MBC) recently held a CEO briefing last September 18, 2023
Read More »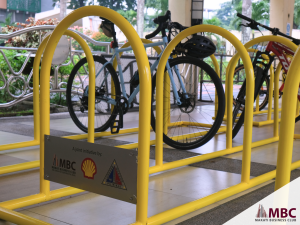 MBC and Shell Pilipinas Corporation Turnover 24 Bike Racks to Quezon City LGU, Benefiting 56 cyclists MBC, Shell, and QC Representatives were present for the
Read More »