Despite COVID-19, private schools had hoped for the normal June start to the 2020-21 school year. Not before Aug. 24, the Department of Education (DepEd) declared in April. Only after a vaccine is available, President Duterte decreed on May 25. He reconsidered on May 28, after a DepEd appeal for support of its "blended learning" plan; an August start may be possible. Playing safe, the Senate approved a bill on June 1 permitting the president to start school beyond the August deadline prescribed by law.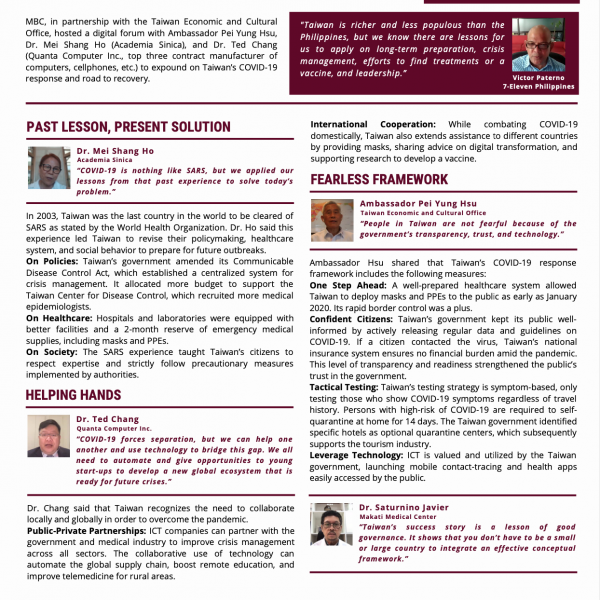 MBC, in partnership with the Taiwan Economic and Cultural Office, hosted a digital forum with Ambassador Pei Yung Hsu, Dr. Mei Shang Ho (Academia Sinica), and Dr. Ted Chang (Quanta Computer, top three contract manufacturer of computers, cellphones, etc.) to expound on Taiwan's COVID-19 response and road to recovery.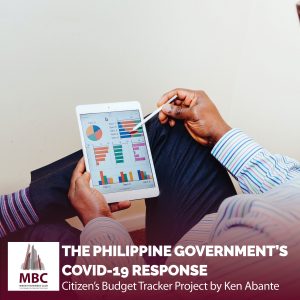 05 June 2020 – MBC organized a briefing on government's COVID-19 spending for embassies and international partners based on the research of the Citizen's Budget Tracker project. Ken Abante, a former DOF chief of staff, leads the project and gave the briefing.
We the undersigned are united in voicing our opposition in the strongest possible terms to the enactment at this time of the Anti-Terrorism Act of 2020 (House Bill 6875) recently approved by the House of Representatives on third and final reading, and a similar bill approved by the Senate (Senate Bill 1083) last February.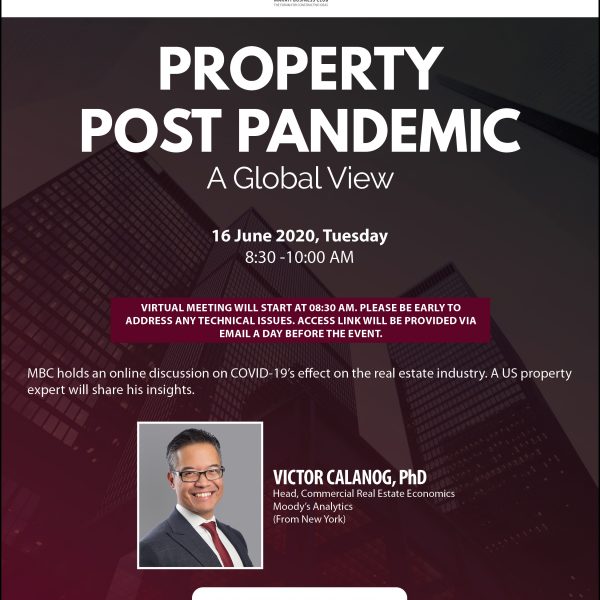 Share on facebook Facebook Share on twitter Twitter Share on linkedin LinkedIn