Makati Business Club have compiled a useful guide to help ensure that Philippine businesses understand and deliver its obligations in protecting employees and stakeholders from health risks brought about by COVID-19.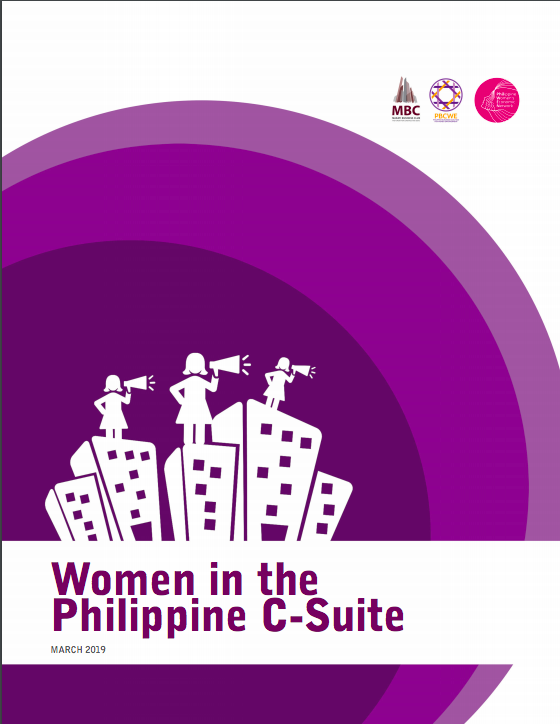 21 March 2019 – The Makati Business Club, in partnership with the Philippine Business Coalition for Women Empowerment (PBCWE), releases this study looking at the state of women's participation in the Philippine C-Suite. The study, "Women in the Philippine C-Suite", focuses on the mid-managers, both male and female, of 129 top Philippine corporations to provide a better understanding on why the number of women dwindles as corporate rank go higher.
This report explains the 4 key interplaying factors – individual, family, corporation culture and societal pressures – that puts a pressure to the rise of women in the corporate ladder. This report also offers insights from CEOs who are leading the women leadership advocacy, as well as offers recommendations for companies to consider to improve gender diversity in their workplaces.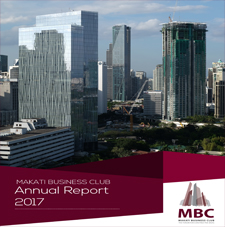 By: Peter Angelo V. Perfecto
When I was asked to write a message last year for a Board of Investments publication that aimed to document and encourage inclusive business awareness and engagement among companies in the Philippines, I zeroed in on the significantly substantial role that the private sector can play in making poverty alleviation its business, too. I am sharing my message in the hope that more will better appreciate how the business community can and must do its part.