By: Peter Angelo V. Perfecto
When I was asked to write a message last year for a Board of Investments publication that aimed to document and encourage inclusive business awareness and engagement among companies in the Philippines, I zeroed in on the significantly substantial role that the private sector can play in making poverty alleviation its business, too. I am sharing my message in the hope that more will better appreciate how the business community can and must do its part.
We are looking for an Economist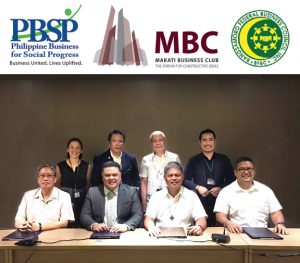 28 November 2017 – REBUILDING MARAWI TOGETHER—The Bangsamoro Federal Business Council (BFBCI), Makati Business Club (MBC), and Philippine Business for Social Progress (PBSP) formalize a tripartite partnership for the rebuilding of war-torn Marawi City.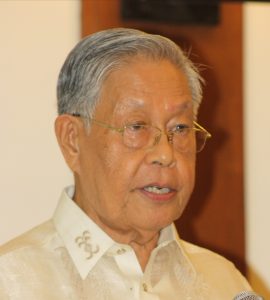 21 November – "A lethal experiment, a fatal leap, a plunge to death, a leap to hell," this was how former Chief Justice Hilario G. Davide Jr. refers to the move to shift to a federal form of government.
FORMER Chief Justice Hilario G. Davide, Jr. assailed attempts to shift to a federal form of government in a speech on Tuesday, Nov. 21, to the Makati Business Club (MBC), Management Association of the Philippines, Financial Executives Institute of the Philippines and Employers Confederation of the Philippines.
Mr. Davide said the reason given by supporters of federalism — that the current highly centralized government enriches Manila at the expense of the countryside — is "deceptively misleading and unfounded."
"All such goals and objectives can adequately and sufficiently be accomplished by merely, but effectively and efficiently implementing the relevant provisions of our present 1987 Constitution for strong local autonomy and decentralization," Mr. Davide said in his speech, as quoted by the MBC in a statement on Tuesday.
On the other hand, Mr. Davide enumerated 18 ill effects of a shift to federalism. He said these could be irreversible.
"A shift to federalism is a lethal experiment. A fatal leap. A plunge to death. A leap to hell," the retired chief justice said. "To paraphrase the book of Sirach concerning sin, federalism is "a two-edged sword: when it cuts, there can be no healing."