General Memo No. 2-2017
5 May 2017 – We wish to inform you that the office of the Makati Business Club has been temporarily moved to
Rooms 510, 511 and 512, 5th floor of the AIM Conference Center Manila (ACCM) due to the on-going
renovations in the 2nd floor where our office is located. As the MBC Office was also slated for renovation
this year, a decision has also been made to move up the schedule of our own renovation plans to coincide
with the ACCM renovation, and we expect this to be completed by end-August 2017.
Given the limited office area and the connectivity challenges we face in our temporary work spaces, we
ask for your kind patience and understanding should this cause any inconvenience in the future. The
MBC team has put in place various alternative arrangements and systems to help ensure that disruptions
in the operations of the club will be kept to a minimum.
You may continue to reach us at makatibusinessclub@mbc.com.ph and we will respond to your inquiries
and concerns. For membership and administrative concerns, please get in touch with Ms. Lui Mauricio
at (02) 750-1010 (Room 510) / +63927-529-2631. For finance matters, please contact Ms. Nerie Bollosa
at +63935-598-9756. We will keep you posted once our telephone lines are fully established.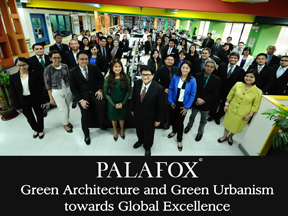 While there will be inconveniences, we invite all our members, partners and friends to share in our
excitement for the new office that has been designed for efficiency and safety by no less than the
world-renowned, Palafox Architecture Group, Inc.
Thank you,
Peter Angelo V. Perfecto
Executive Director