7 June 2019 – The Makati Business Club joined the Management Association of the Philippines (MAP) and 20 other business organizations in hosting a joint membership meeting featuring Finance Secretary Sonny Dominguez as keynote speaker.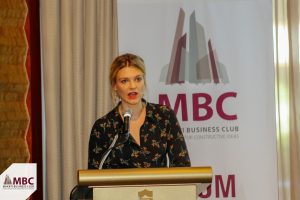 4 March 2019 – The Makati Business Club (MBC) and the Organisation for Economic Co-operation and Development (OECD) held a small group discussion on the topic, "CEOs' Risk Management and Business Integrity Agenda". In the meeting, OECD's Policy Advisor, Ms. Stephanie Venuti, presented and explained the OECD Principles for Responsible Business Conduct which provides CEOs guidance in setting the anti-corruption and good governance directions of the company in order to manage risks.
April 3 – In line with its mission to advance trade and investment promotion for the Philippines, the Makati Business Club signed a Memorandum of Understanding with the Singapore Chinese Chamber of Commerce and Industry.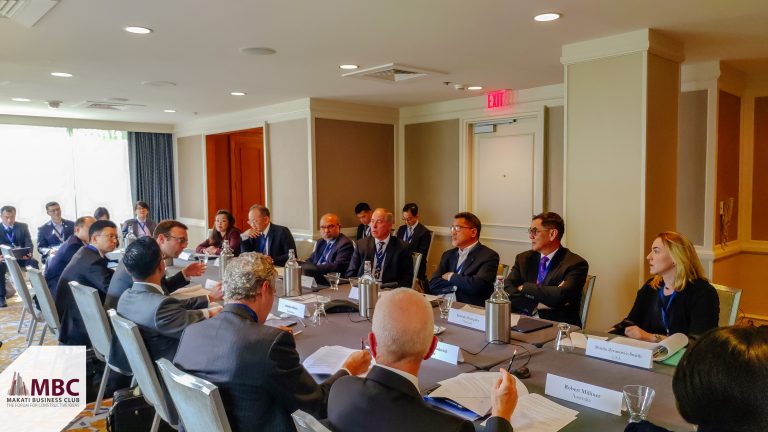 March 4 – The APEC Business Advisory Council Philippines (ABAC PH) team has successfully participated in the first ABAC meeting for 2019, held last 1-4 March in Atlanta, Georgia. The Philippine delegation, led by Ms. Joanne de Asis and Mr. Guillermo Luz, took part in dialogues with APEC Senior Officials and led the discussion on catastrophe bonds.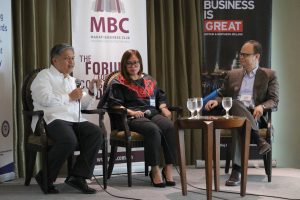 February 28 – Kicking off the second meeting of the MBC Integrity Series, the public-private sector dialogue done in partnership with the British Embassy Manila focused on discussing transparency as a tool for social development in health and education.