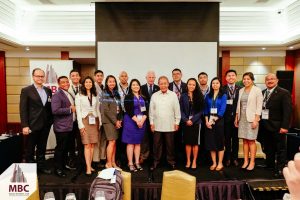 26 November 2019 — the Makati Business Club, the Philippines-U.S. Business Council, and the American Chamber of Commerce in the Philippines, hosted their annual lunch reception for the Filipino Young Leaders Program (FYLPRO) Delegation.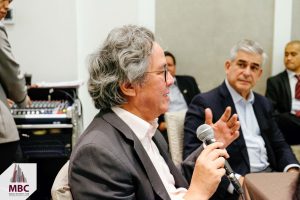 12 November 2019 – MBC holds a roundtable discussion on increasing corporate R&D with Dr. Michael Purugganan in Makati City.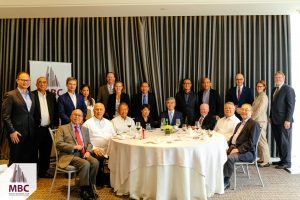 7 November 2019 – Makati Business Club and the Philippines-U.S. Business Council bid farewell to U.S. Ambassador Sung Kim at a lunch in Raffles Hotel.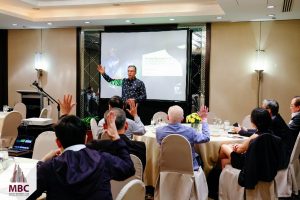 29 October 2019 – The Makati Business Club co-hosted a roundtable discussion on BlockChain Technology with Sycip Gorres Velayo & Co. (SGV) at the Manila Peninsula.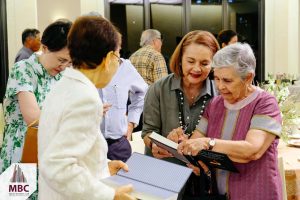 The Makati Business Club assisted the Ongpin family in the re-launch of "Jaime V. Ongpin: The Enigma (The Profile of the Filipino as Manager)", written 30 years ago by national artist Nick Joaquin. The event was held in Assumption College, Makati City, and gathered close family, friends and colleagues of the former Finance Secretary, who led the business sector against the Marcos regime and then tackled the debt and economic mess Mr. Marcos left behind.