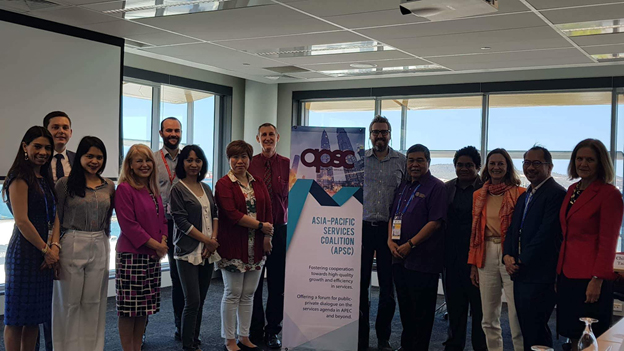 13 August 2018 – At the Fourth Annual Meeting of the Asia Pacific Services Coalition (APSC) in Port Moresby, the Philippine Services Coalition (PSC) pushed for the competitiveness of the services sector through government and private sector collaboration. Representing PSC, ABAC Philippines' Bill Luz stressed the need for more public-private dialogues that are targeted and that provides concrete recommendations to address specific concerns of the sector.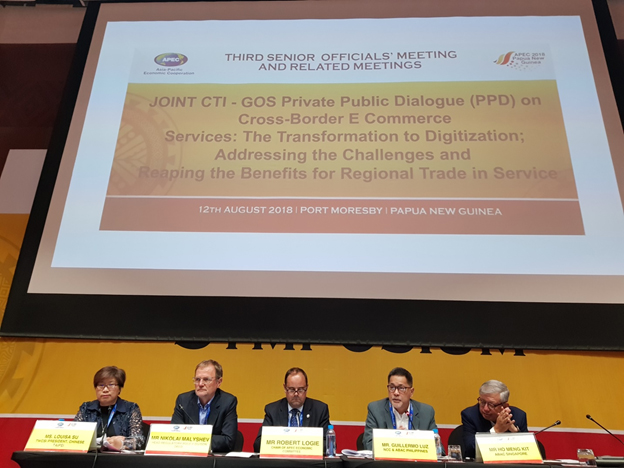 Held at the sidelines of the Third APEC 2018 Senior Officials' meeting, PSC and ABAC Philippines also participated in the Public-Private Dialogue on E-commerce Services on August 12. The dialogue sought to address the challenges and reap the benefits of trade in services through digitization. ABAC Philippines emphasized that APEC is not only about collective action but also a responsibility of individual economy. "Individual action plans are very important because domestic regulatory regimes are sometimes the ones that prove to be problematic," said Bill Luz.
Launched in 2015, during the Philippines' hosting of APEC, APSC members composed of the major business organizations focused on services in the Asia Pacific region agreed to develop closer cooperation and dialogue aimed at fostering growth and efficiency in the services sectors.
The APEC Business Advisory Council (ABAC) Philippines championed the revitalization of the Philippine Services Coalition in 2015. The PSC became one of the founding members and serves as the country's official representative to the Asia-Pacific Services Coalition. Currently jointly convened by MBC and PCCI, the PSC serves as a platform for the country's services industries to advocate for meaningful reforms to strengthen the services sector and to advance the Philippine services agenda on the global stage.
The Makati Business Club also serves as the secretariat of the ABAC Philippines.