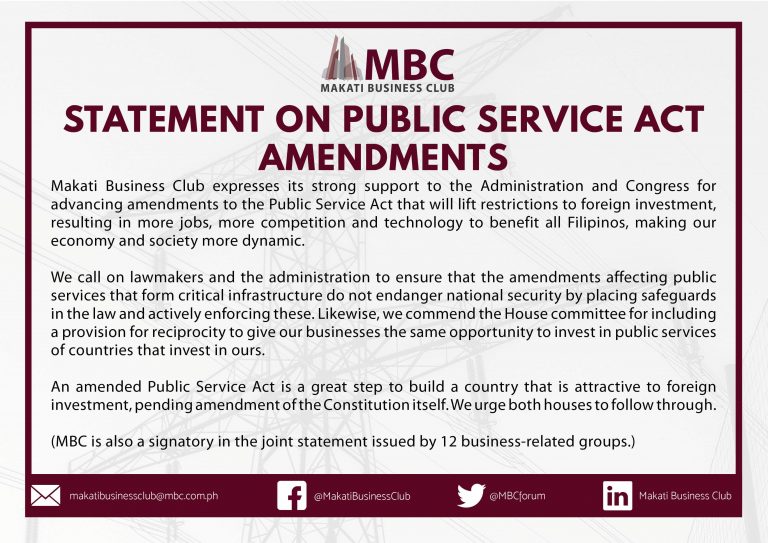 9 March 2020
Makati Business Club expresses its strong support to the Administration and Congress for advancing amendments to the Public Service Act that will lift restrictions to foreign investment, resulting in more jobs, more competition and technology to benefit all Filipinos, making our economy and society more dynamic.
We call on lawmakers and the administration to ensure that the amendments affecting public services that form critical infrastructure do not endanger national security by placing safeguards in the law and actively enforcing these. Likewise, we commend the House committee for including a provision for reciprocity to give our businesses the same opportunity to invest in public services of countries that invest in ours.
An amended Public Service Act is a great step to build a country that is attractive to foreign investment, pending amendment of the Constitution itself. We urge both houses to follow through.
(MBC is also a signatory in the joint statement issued by 12 business-related groups.)