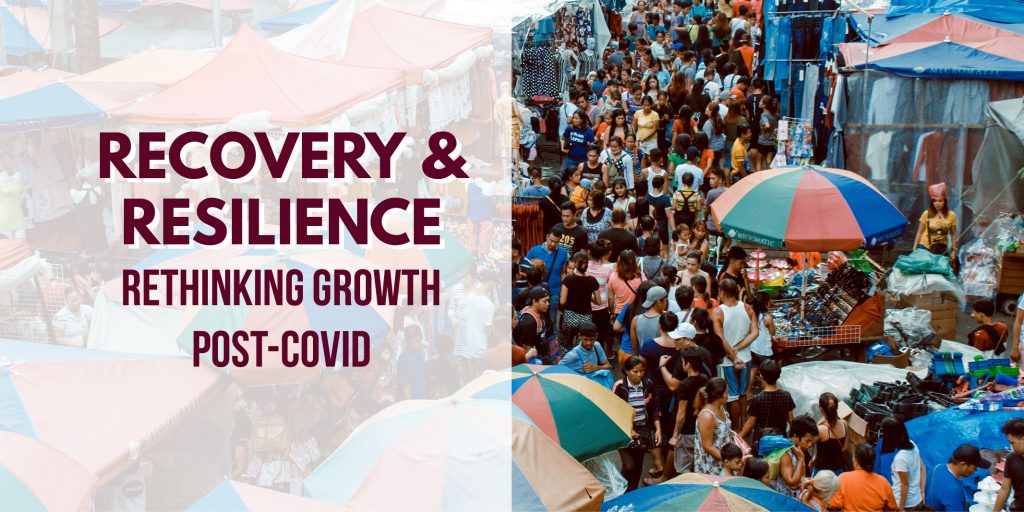 22 May 2020 – MBC held the fourth session of the COVID-19 Knowledge Series with the National Resilience Council, ARISE Philippines, and Zuellig Family Foundation. The digital forum featured a keynote presentation from Governor Benjamin Diokno (Bangko Sentral ng Pilipinas) on macroeconomic recovery and national resilience post-COVID.
Governor Diokno stressed the need to modernize and upgrade the Philippines' health system, agriculture, supply chain management, and workforce to allow increased digital transactions. He said Bangko Sentral ng Pilipinas supports the proposed Financial Institutions Strategic Transfer (FIST) Bill, the goals of the Philippine Economic Stimulus Act (PESA) Bill, and the quick implementation of the national ID system. He suggested President Duterte may consider a special session of Congress to act on some of these. 
The discussion highlighted the importance to protect and preserve Filipino workers, as well as support MSMEs. "There should be an increased lending capacity among banks to support employment in small businesses and local industries," said Nestor Tan, President of  BDO Unibank. Digital upskilling, educational training, and wage subsidy programs are essential to create more jobs moving forward.
As the economy reopens, public-private partnerships need to accelerate data-driven decision making, Jaime Augusto Zobel de Ayala, MBC Vice Chairman, said. "Speed of execution is a top priority. We are no longer in a position to hesitate, we will risk losing momentum in response and recovery," he added.
Here is the recording of the the webinar.