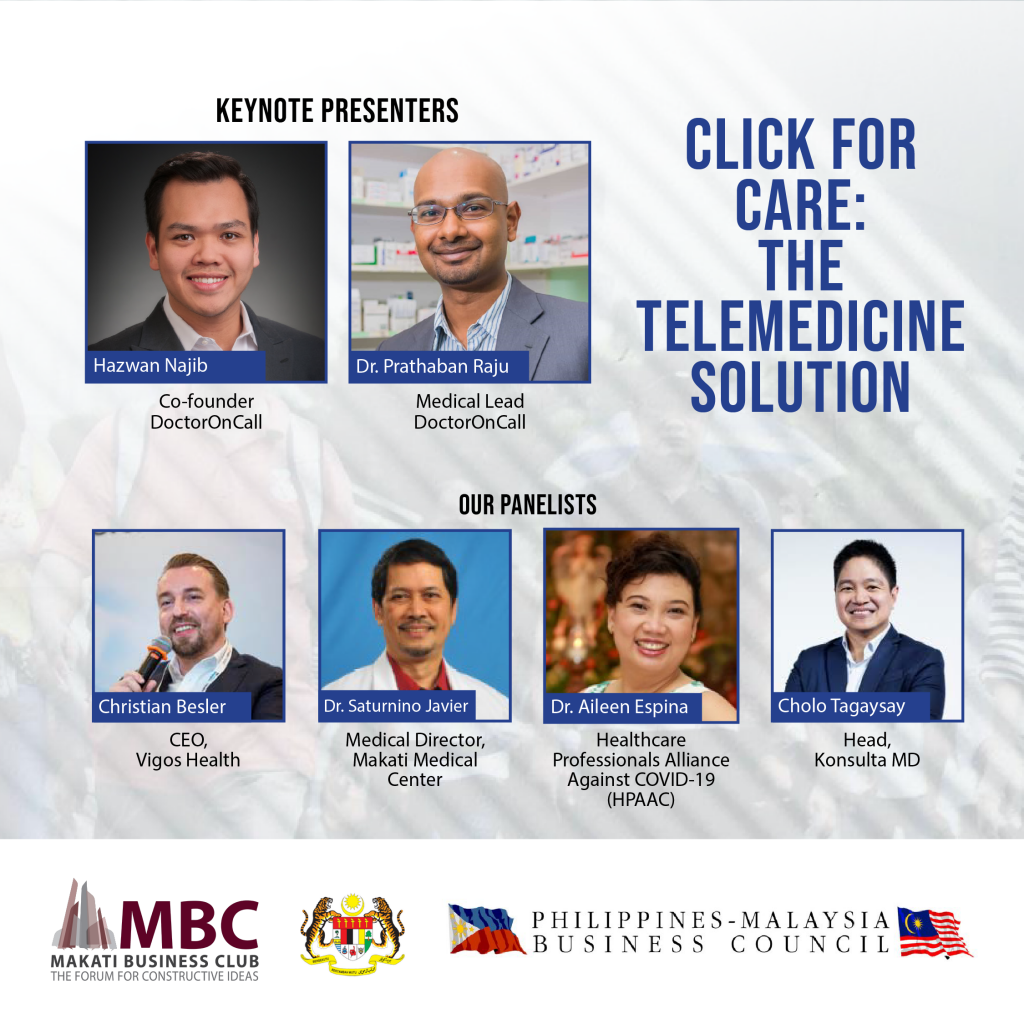 22 September 2020 – Telemedicine allows medical consultations to resume while addressing patients' — and doctors' — COVID-19 related safety concerns. In a webinar hosted by MBC, in partnership with the Philippines-Malaysia Business Council and Malaysian Embassy, Kuala Lumpur-based DoctorOnCall, shared the barriers, benefits, and best practices of telemedicine.
Hazwan Najib and Dr. Prathaban Raju, Co-Founder and Medical Lead of Malaysia's DoctorOnCall respectively, shared, among others, that COVID-19 accelerated telemedicine sign ups from more senior doctors, specialists, and patients. Panelists and participants agreed that telemedicine cannot substitute face-to-face consultations. "What it can do is manage the pervasive fear and risk (of COVID-19) among patients and doctors," said Dr. Saturnino Javier of Makati Medical Center. In normal times, with 6 out of 10 Filipinos never consulting a doctor, it can be an affordable way for Filipinos to access medical advice, said Cholo Tagaysyay, Head of Konsulta MD — a Globe investee providing 24/7 telehealth services.
Other expert panelists and participants included Dr. Aileen Espina of Healthcare Professionals Alliance Against COVID-19 (HPAAC), Christian Besler of Ayala Health's digital portfolio Vigos Health, and Dr. John Wong of health research center EpiMetrics Philippines. Malaysian Embassy Deputy Chief of Mission Rizany Irwan Muhamad Mazlan delivered the opening remarks.