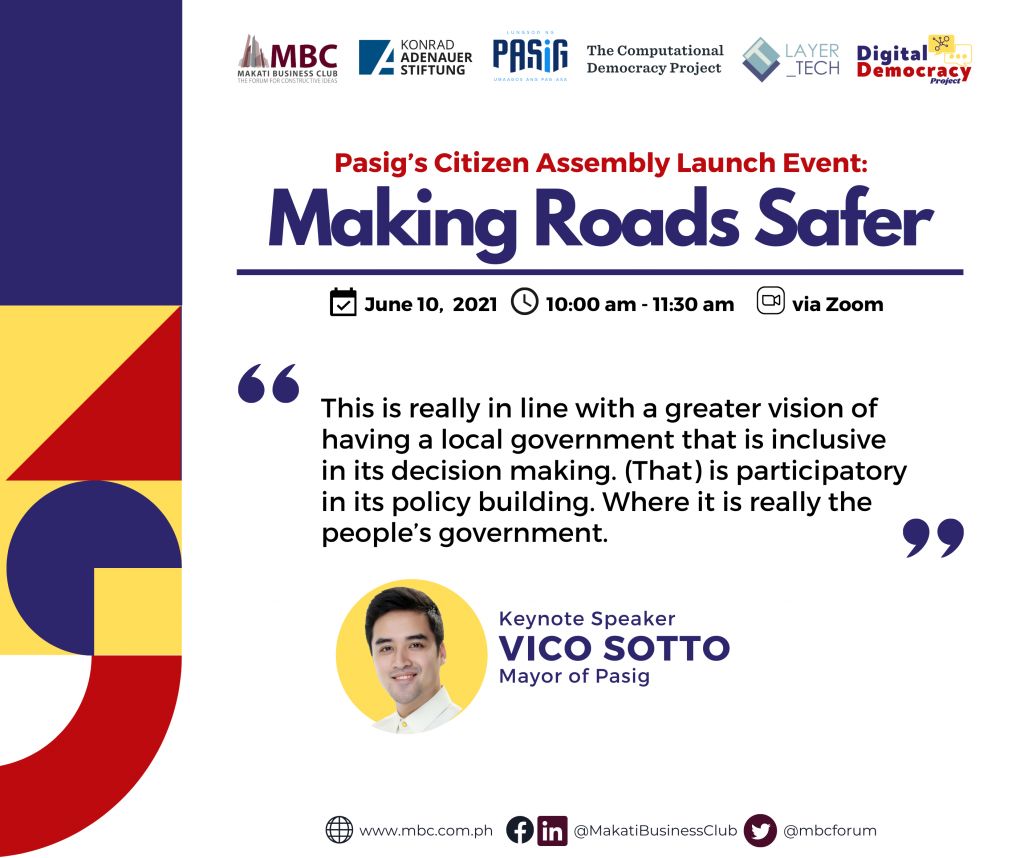 Pasig City is considering enforcing a 30 kph speed limit in their urban centers. In a joint project with MBC and the Konrad Adenauer Stiftung, the Pasig City government asks residents what they think about this policy, and how much they understand Pasig's road rules on speed limits. The citizen sentiment gathered would inform the actions taken by the Pasig City government around this issue.
"This is really in line with a greater vision of having a local government that is inclusive in its decision making. (That) is participatory in its policy building. Where it is really the people's government," said Mayor Vico Sotto in his keynote address.
By clicking "agree" or "disagree", citizens can participate in the survey and co-create Pasig City's traffic and transport policies aligned with building a safer community in Pasig. The survey, which runs until June 24, uses Pol.is, a software introduced to the Philippines by MBC in a Pasig pilot project last year. MBC is now planning to bring it to local governments in Legazpi, Himamaylan and Intramuros.
This launch event was designed for Pasig City and its partners to talk to stakeholders about speed limits and how they can vote on and propose solutions on this issue. Mayor Vico Sotto of Pasig City will provide the keynote address and invite his constituents to participate in this survey. 
Through this initiative, Pasig City endeavors to uphold participation, an essential ingredient in democracy.
Click on this link to vote on the issue!
Register for the closing event of this initiative:
https://us02web.zoom.us/meeting/register/tZMkc-yorzMsGdLcSwIuCBE4bLVhIhYhMZFi