MBC Strengthens Economic Inclusivity, Infra Initiatives with New Additions to Board
MICROFINANCE AWARDEE ARIS ALIP, INFRA EXECUTIVE COSETTE CANILAO JOIN BOARD

June 16, 2022 – Makati Business Club elected Dr. Aris Alip, CEO of CARD Microfinance, and Cosette Canilao, CEO of Aboitiz InfraCapital as new members of its board of trustees, strengthening the association's economic inclusivity and infrastructure advocacies.
"Doc Aris will be a great guide in strengthening our push for economic inclusivity," said MBC Chairman Ed Chua. "Cosette brings public and private experience in improving and expanding infrastructure, a key factor to boosting investment and jobs, which is our number one priority."
Alip received the Ramon Magsaysay Award in 2008 for his work in microfinance. CARD is the country's biggest microfinance organization, with over P9.8 billion in outstanding loans and 2.4 million borrowers served.
Canilao was the executive director of the Public Private Partnership Center (2010-2016). She was previously a Principal at PriceWaterhouseCoopers Philippines. 
Stepping down: Alip and Canilao succeed former Finance Sec. Roberto F. de Ocampo and Guillermo D. Luchangco, chairman of Investment and Capital Corp. of the Philippines group (ICCP).
"We thank Bobby and Guilly for their years of service on the board, are grateful they will remain members, and will continue to benefit from their vision and counsel," Mr. Chua said.
Elected: Alongside Alip and Canilao, the following were re-elected to the board for two-year terms (2022-2024): Mr. Chua; Amb. Jose L. Cuisia Jr., Chairman, Covenant Car Co. (Chevrolet); and Manolito T. Tayag, country managing director, Accenture Philippines.

On the board for 2021-2023 terms are Mr. Zobel de Ayala (Chairman, Ayala Corp.), J. Carlitos G. Cruz (former SGV Chairman and CEO), Doris M. Ho (President and CEO, Magsaysay Group of Companies), Rizalina G. Mantaring (former Sunlife Philippines Chairman and CEO), Jose Victor Paterno (President and CEO, Philippine Seven Corp.), and Ramon del Rosario Jr. (Chairman and CEO, PHINMA Inc.).
Reception: The election was held at MBC's annual meeting at the Ayala Museum on June 15, 2022. The event was followed by a reception, to mark the association's first membership meeting since Feb. 2020.
In welcoming the members to the reception, Mr. Zobel de Ayala said: "I believe that we all share the hope that we should all embrace and apply the lessons of the last two and a half years. We hope that as leaders of our own respective organizations that we can continue keeping this hope alive with our people that indeed our people and county are certainly capable of great things and that we should be proud of even as we strive for progress and equity."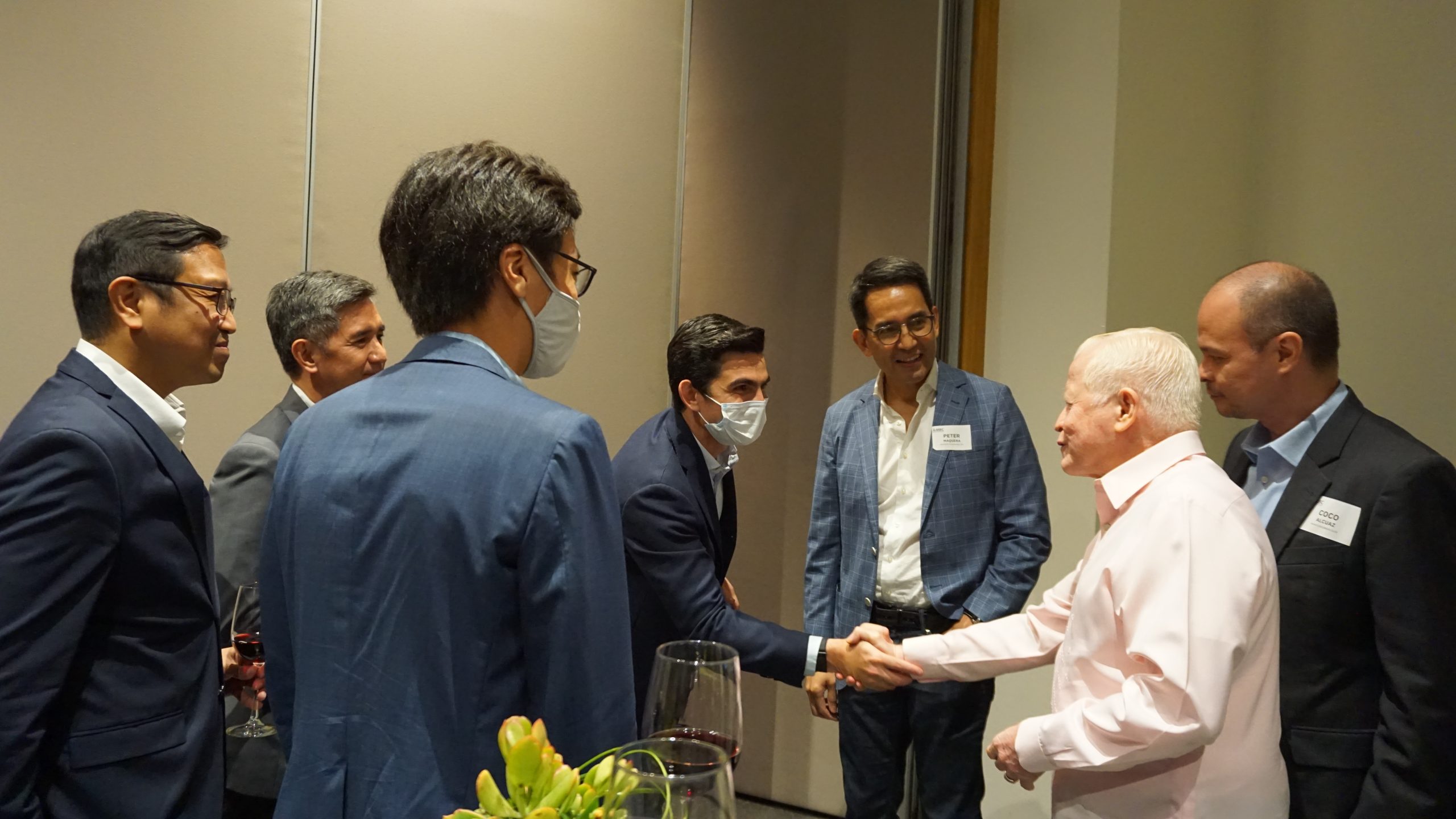 Diversity: Canilao's election also marks the first time there will be three women on the MBC board. Women also lead two of MBC's five committees. Diversity: Aileen Judan-Jiao, President, IBM Philippines. Governance: Atty. Patricia Bunye, senior partner, Cruz Marcelo & Tenefrancia. MBC has partnered with UN Women, Investing in Women, Philippine Business Coalition for Women Empowerment (PBCWE) on projects to operationalize diversity in organizations.
"We push for diversity because women and minorities deserve it but also because the country deserves it: Only when everyone has equal opportunity to contribute will the Philippines reach its full potential," Chua said. "Having more and more diversity in MBC leadership will strengthen and enhance the organization."
KEY INFO
Elected June 2022, to serve until 2024:
Dr. Aris Alip
Cosette Canilao
Edgar O. Chua
Amb. Jose L. Cuisia Jr.
Manolito T. Tayag
Elected June 2021, to serve until 2023:
J. Carlitos G. Cruz
Doris M. Ho 
Rizalina G. Mantaring
Jose Victor Paterno
Ramon del Rosario Jr. 
Jaime Augusto Zobel de Ayala
Committee Chairpersons:
Digital — Ron Hose
Diversity — Aileen Judan-Jiao
Economy — Emmanuel de Dios
Global Ideas — Jaime Alfonso Zobel de Ayala
Governance — Atty. Patricia Bunye
Read the full 2021 Annual Report of MBC: https://bit.ly/MBC2021AnnualReport