By: Rob van Tulder Eight years ago, the University of the Philippines and the Erasmus University of Rotterdam started a joint research project on the question why the "Middle-Income Trap" applies well to the Philippines. Countries that get out of poverty but are (forever?) stuck in a dependent low-middle income position are deemed to be […]
In the World Economic Forum Global Competitiveness Report 2018, the Philippines ranked 56th of the 140 countries surveyed. This 12-place rise from the 2017 ranking is the result of improved economic growth, infrastructure, social capital and safety.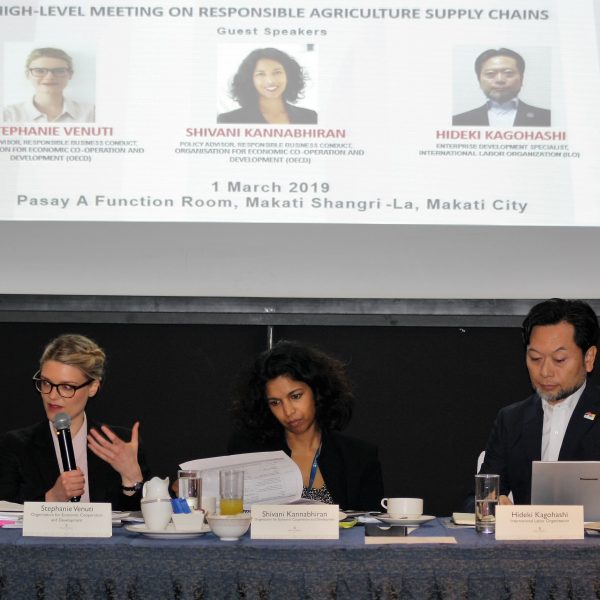 1 March 2019 – The Makati Business Club and the Organisation for Economic Co-operation and Development (OECD), with the support of the European Union, conducted a roundtable meeting today on Responsible Agricultural Supply Chains.
21 February 2019 – The Makati Business Club expresses its concern about the arrest of Rappler CEO Maria Ressa on February 13, 2019. Especially while there are questions about whether the law is applicable, we believe the authorities should err on the side of the freedom of the press that is a bedrock of all our rights and liberty.