On 14 September 2017 the JFC will hold the Sixth Arangkada Philippines Forum to Implement the Ten-Point Agenda
MANILA, 03 August 2017 – The Philippines-Singapore Business Council (PSBC), led by Chairman Guillermo Luchangco, welcomes the Singaporean business delegation, headed by Mr. Loh Chin Hua, at the 2017 PSBC Conference and Business Matching Session today at the Fairmont Hotel, Makati City. The conference highlights the bilateral trade opportunities between the two countries, and presents the current investment climate in the Philippines. In addition, invited leaders from government agencies share the Duterte administration's socio-economic agenda and infrastructure development plans aimed at increasing Philippine competitiveness and promote inclusive and sustainable growth. Through these sessions, PSBC hopes to encourage the Singaporean investors to consider the Philippines as its next investment destination.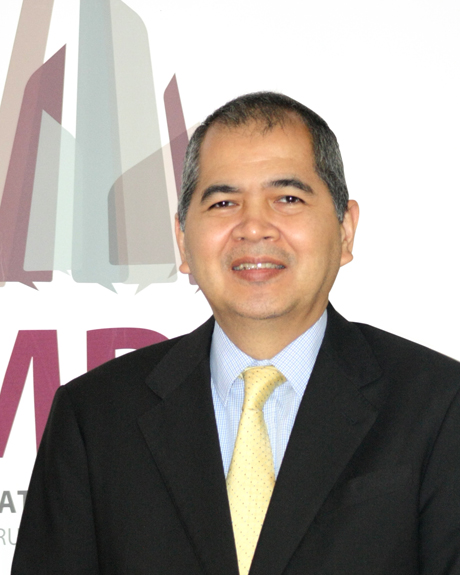 5 August 2017 – We have been reading and hearing a lot about the Duterte administration's "build, build, build" infrastructure program. The vision is to give the nation a golden age of infrastructure development that will not only address perennial and worsening traffic congestion, but, more importantly, build a much better transportation and logistics system across the archipelago that will spur more jobs, more trade and more investments. This reminds me of former finance secretary Roberto de Ocampo's call at one of his Arangkada Forum presentations during the previous administration, when he said that the problem is simply "infrastructure, infrastructure, and infrastructure."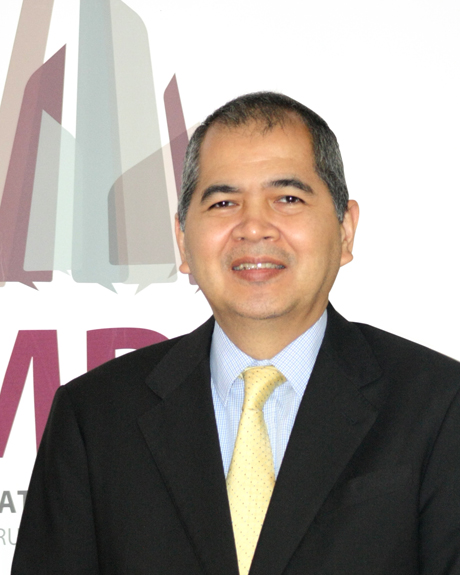 17 June 2017 – One concrete output from the Philippines' Asean hosting is the recently launched, business-sector-driven Prosperity for All Alliance. With GoNegosyo as its secretariat, the alliance includes groups like AmCham, Bankers Association, Filipino Chinese Chamber of Commerce, Financial Executives of the Philippines, Indian Chamber, Makati Business Club, Management Association of the Philippines, Philippine Chamber of Commerce and Industry, Semi-Conductor and Electronics Industries in the Philippines Foundation, among others. I understand the alliance now has 18 of the most influential business groups in the country, so apologies to the others I did not name. You are all doing God's work!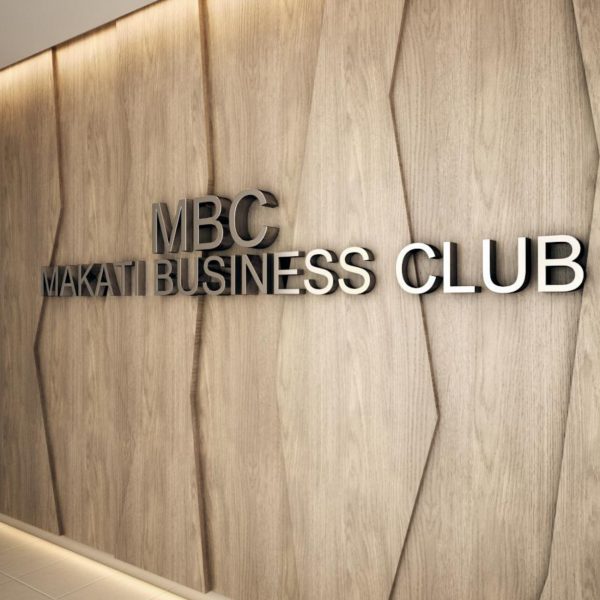 5 May 2017 – We wish to inform you that the office of the Makati Business Club has been temporarily moved to
Rooms 510, 511 and 512, 5th floor of the AIM Conference Center Manila (ACCM) due to the on-going
renovations in the 2nd floor where our office is located. As the MBC Office was also slated for renovation
this year, a decision has also been made to move up the schedule of our own renovation plans to coincide
with the ACCM renovation, and we expect this to be completed by end-August 2017.