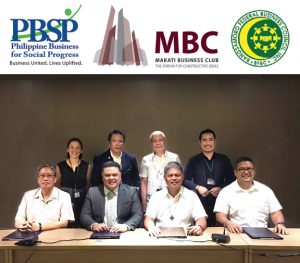 28 November 2017 – REBUILDING MARAWI TOGETHER—The Bangsamoro Federal Business Council (BFBCI), Makati Business Club (MBC), and Philippine Business for Social Progress (PBSP) formalize a tripartite partnership for the rebuilding of war-torn Marawi City.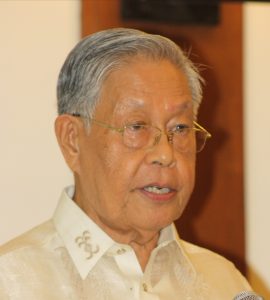 21 November – "A lethal experiment, a fatal leap, a plunge to death, a leap to hell," this was how former Chief Justice Hilario G. Davide Jr. refers to the move to shift to a federal form of government.
Private Sector Contribution to The Sustainable Development Goals The United Nations Sustainable Development Goals (UN SDGs) is an ambitious and holistic set of targets that aim to end poverty, protect the planet, and ensure prosperity for all. With this herculean task, government cannot fulfill this alone. The private sector, with its ability to innovate solutions […]
The ASEAN Business and Investment Summit 2017 (ABIS 2017), the biggest and most prestigious business event in ASEAN, is set to be a three-day conference presented by the ASEAN Business Advisory Council. It brings attention to the business, investment opportunities, global issues, and key strategic directions that impact on business opportunities for ASEAN member nations today. It is designed to serve as a platform for conversations among regional and global stakeholders in the ASEAN Economic Community.
The sixth business mission under the EU Business Avenues in South East Asia programme, Green Energy Technologies, will take selected European companies to Singapore and Philippines from 23 to 27 October 2017.
The first part of the business mission week will see the European companies travelling to Singapore for two days of trade exhibition co-locating with Asia Clean Energy Summit (ACES) 2017, as part of the Singapore International Energy Week (SIEW). The companies will then travel to Philippines for pre-arranged business meetings with local companies for another two days.