12 December 2018 – International legal expert David Day raised three key considerations in understanding the risks posed by the ongoing tensions between the United States and China – what are we overestimating, let us not underestimate the situation, and what is it that we don't know.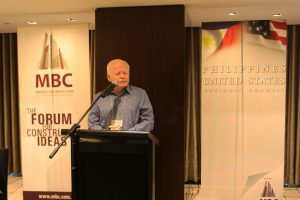 As part of its mission to build stronger people-to-people ties between the Philippines and the United States, the Philippines-United States Business Council, supported by the American Chamber of Commerce in the Philippines and the Makati Business Club, hosted a lunch reception for the Filipino Young Leaders Program (FYLPRO).
Our honourable guests, Ms. Lilia De Lima, Undersecretary Nora Terrado, and Atty. Perry Pe,
Fellow members and guests of the Makati Business Club,
Friends from the media,
Ladies and gentlemen,
Good afternoon and welcome.
October 17, 2018 – The Philippines remains globally competitive – ranked 56th out of 140countries – and regains its ranking as 5th most competitive economy (out of 9 countries
covered) within the ASEAN , as reported by the World Economic Forum in its latest Global Competitiveness Report.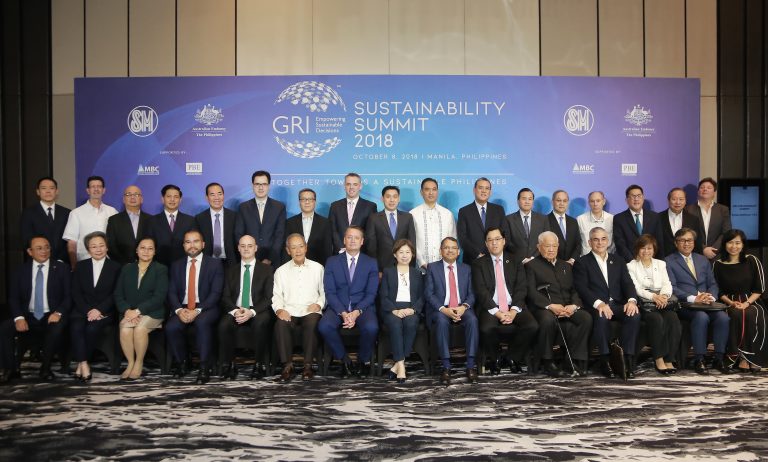 Leaders and key players from the private sector gathered for the 2018 Global Reporting Index (GRI) Sustainability Summit held last October 8 at the Conrad Hotel, Manila. With the theme "Together Towards a Sustainable Philippines", the summit was aimed at providing a forum for companies to discuss key issues and latest trends on sustainability in business.