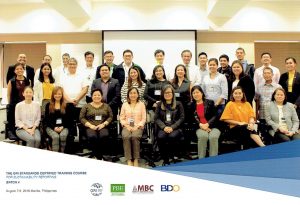 10 August 2018 – The Makati Business Club recently co-hosted the fourth Global Report Initiative (GRI) Standards Certified Training Course for Sustainability Reporting in partnership with the Philippine Business for the Environment and BDO Unibank Inc. The GRI course ran from August 7 to 9 at the BDO North Tower in Makati City.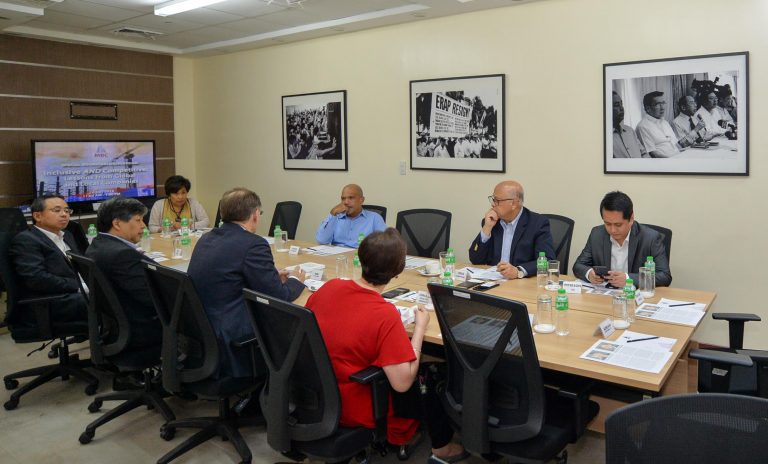 16 July 2018 – Members of the Makati Business Club met with University of the Philippines professor Emmanuel De Dios and Rotterdam School of Management professor Rob van Tulder to discuss compelling business cases for companies to adopt inclusive business strategies in their operations, particularly in their supply chains.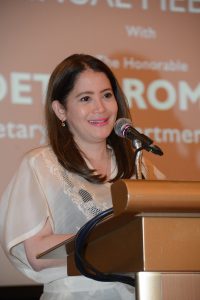 19 June 2018 – Secretary Bernadette Romulo-Puyat said the country must push for "sustainable tourism and responsible tourists," which she says will be the "overarching theme" of her leadership at the Department of Tourism.
MAKATI CITY, Philippines, May 16, 2018 – The Makati Business Club (MBC) and the Philippine Business Coalition for Women Empowerment (PBCWE) announced their partnership to jointly conduct an evidence-based research on the real state of gender diversity in the top management level of Philippine corporations. The MBC-PBCWE research and advocacy project entitled, "Addressing the Leaking Pipeline in the Philippines (ALPP): Evidence-based Advocacy for Gender Diversity in the C-Suite," also seeks to provide manageable and realistic solutions for companies to attain gender diversity in top executive levels.
8 May 2018 – The Makati Business Club hosted a special roundtable discussion with Vice President Leni Robredo and a small group of business executives to discuss the most pressing employment and skills development issues the country faces today.