Our honourable guests, Ms. Lilia De Lima, Undersecretary Nora Terrado, and Atty. Perry Pe,
Fellow members and guests of the Makati Business Club,
Friends from the media,
Ladies and gentlemen,
Good afternoon and welcome.
October 17, 2018 – The Philippines remains globally competitive – ranked 56th out of 140countries – and regains its ranking as 5th most competitive economy (out of 9 countries
covered) within the ASEAN , as reported by the World Economic Forum in its latest Global Competitiveness Report.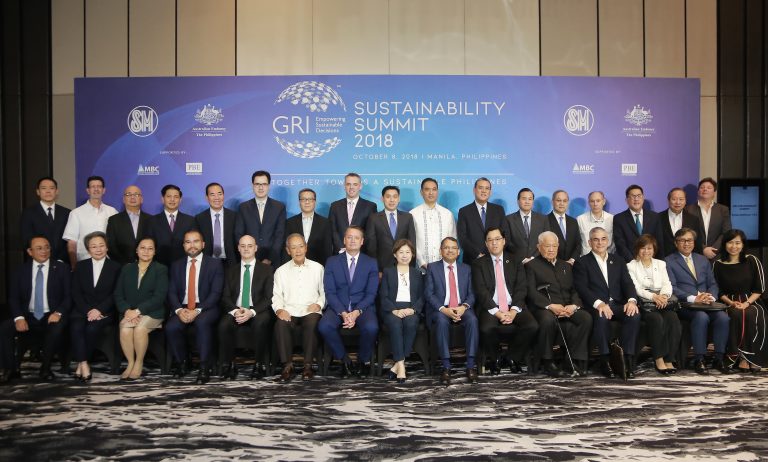 Leaders and key players from the private sector gathered for the 2018 Global Reporting Index (GRI) Sustainability Summit held last October 8 at the Conrad Hotel, Manila. With the theme "Together Towards a Sustainable Philippines", the summit was aimed at providing a forum for companies to discuss key issues and latest trends on sustainability in business.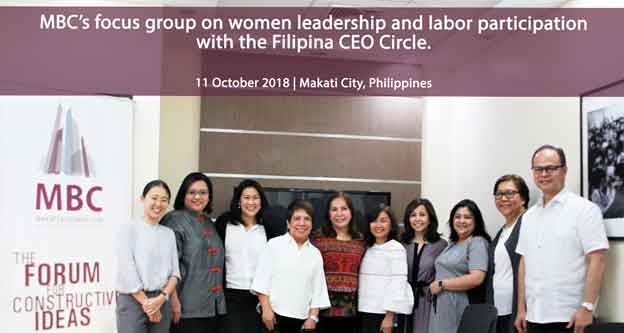 11 October 2018 — The Makati Business Club met with some members of the Filipina CEO Circle (FCC) to discuss gender diversity in the workplace, especially in top management, and how to elevate women's roles in Philippine corporations. Sharing their own stories of triumphs and struggles, the FCC women imparted important lessons in balancing personal life and career, and in overcoming the obstacles that threatened the achievement of such. They highlighted the importance of belief in oneself and to take on every opportunity given to them without hesitation if they want the role and finding the right support system to help them too.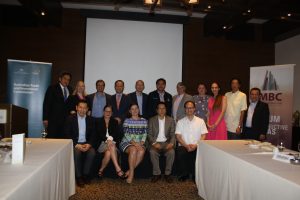 25 September 2018 – The Makati Business Club, in partnership with the Australian Embassy and the Australian Trade and Investment Commission (Austrade), organized a roundtable discussion around the theme "Driving Productivity and Enhancing Innovation: Growth and Collaborative Opportunities in Australian Agriculture," which perfectly encapsulates the upside potential of collaboration between the Philippine and Australian agribusiness sectors.