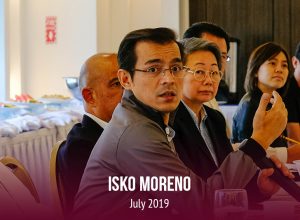 Download PDF file Click here for more photos
Download PDF file Click here for more photos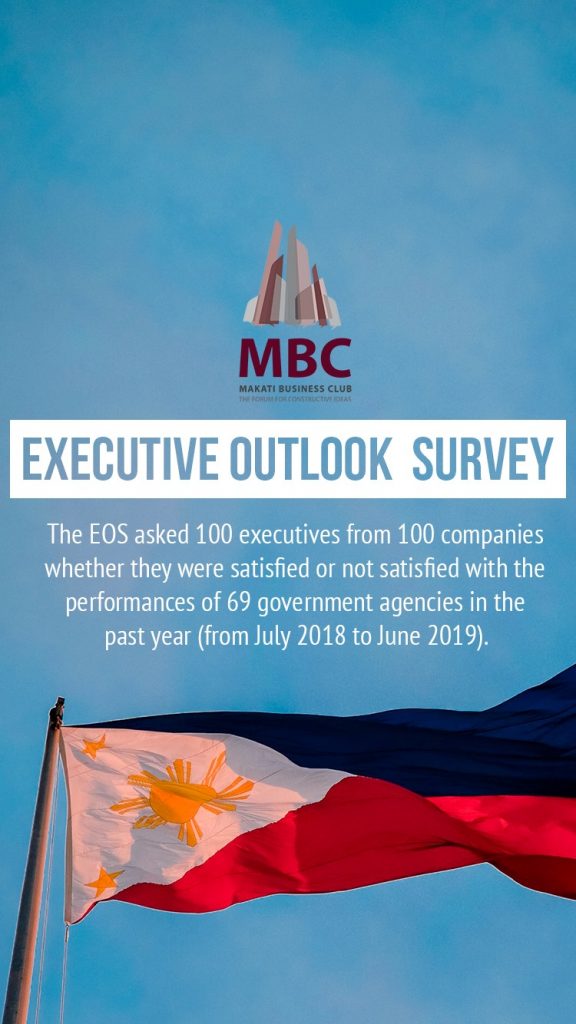 The Executive Outlook Survey (EOS), which covered 100 executives from 100 companies, asked respondents whether they were satisfied or not satisfied with the performances of 69 government agencies in the past year (from July 2018 to June 2019). It's the first time the survey was conducted since 2015.
On April 26, 2019, President Duterte signed into law Republic Act No. 11337, also known as the "Innovative Startup Act", a copy of which was released last July 18th to the public. The new law provides incentives and removes identified constraints that discourage startups.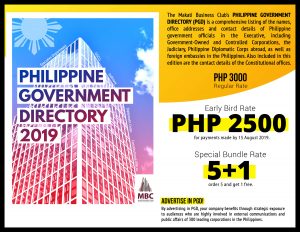 The Makati Business Club's PHILIPPINE GOVERNMENT DIRECTORY (PGD) is a comprehensive listing of the names, office addresses and contact details of Philippine government officials in the Executive, including Government-Owned and Controlled Corporations, the Judiciary, Philippine Diplomatic Corps abroad, as well as foreign embassies in the Philippines. Also included in this edition are the contact details of the Constitutional offices.