Celebrating 72 years of strong bilateral relations between France and the Philippines, the Makati Business Club and the Philippines-France Business Council, in collaboration with the French Chamber of Commerce and Industry, welcomed an inbound mission from France led by MEDEF International at a joint networking lunch and business dialogue.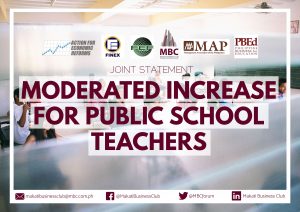 We, the undersigned business and professional organizations, believe that better education is a top national priority. We need it to make the Philippines and Filipinos more competitive, secure and productive. We recognize, appreciate, and value public school teachers as central to this goal, aside from being important leaders of our communities, including during election time. They deserve to be compensated better and given better training opportunities and tools, and we join other sectors in making that a goal.
Unilever's vision is to create a new way of doing business – one that delivers growth by serving society and the planet. The USLP has three big goals to achieve, underpinned by a number of commitments and targets spanning social, environmental and economic performance across the value chain.