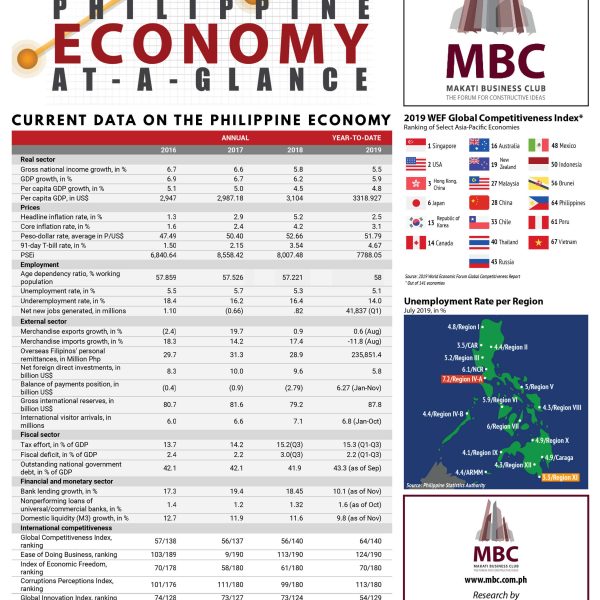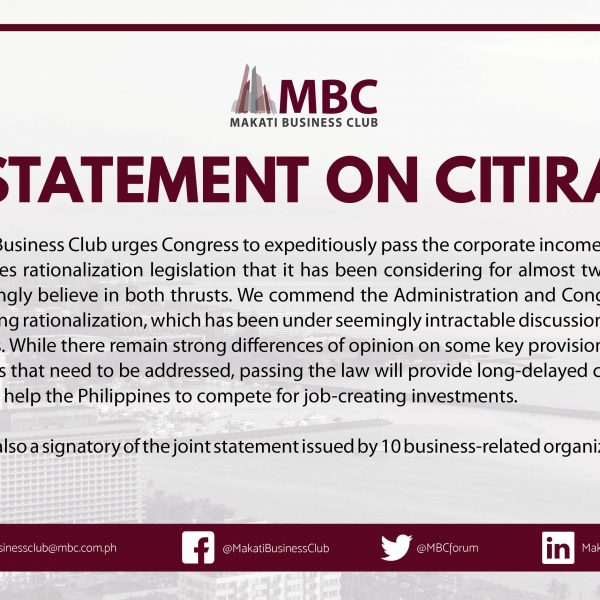 Makati Business Club urges Congress to expeditiously pass the corporate income tax and incentives rationalization legislation that it has been considering for almost two years. We strongly believe in both thrusts. We commend the Administration and Congress for advancing rationalization, which has been under seemingly intractable discussion for two decades. While there remain strong differences of opinion on some key provisions of the final bills that need to be addressed, passing the law will provide long-delayed certainty that will help the Philippines to compete for job-creating investments.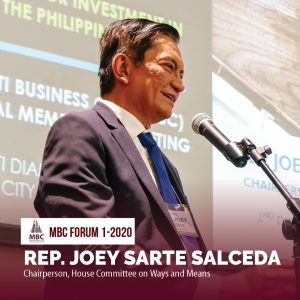 Download PDF file Click here for more photos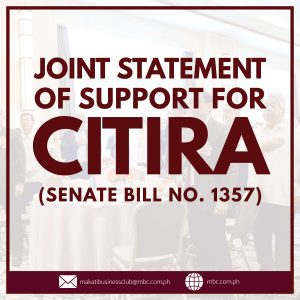 We, the undersigned business and professional organizations, jointly express our support for Senate Bill No. 1357, the Senate version of the Corporate Income Tax and Incentives Reform Act (CITIRA) which is a core component of the Duterte administration's Comprehensive Tax Reform Program that seeks to make the corporate tax system simpler, fairer, equitable, regionally competitive, and more efficient.
We call on the whole of government — Department of Education (DepEd), Congress, Senate — to continue the Philippines' participation in the 2021 Programme for International Student Assessment (PISA).