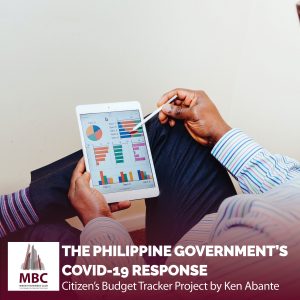 05 June 2020 – MBC organized a briefing on government's COVID-19 spending for embassies and international partners based on the research of the Citizen's Budget Tracker project. Ken Abante, a former DOF chief of staff, leads the project and gave the briefing.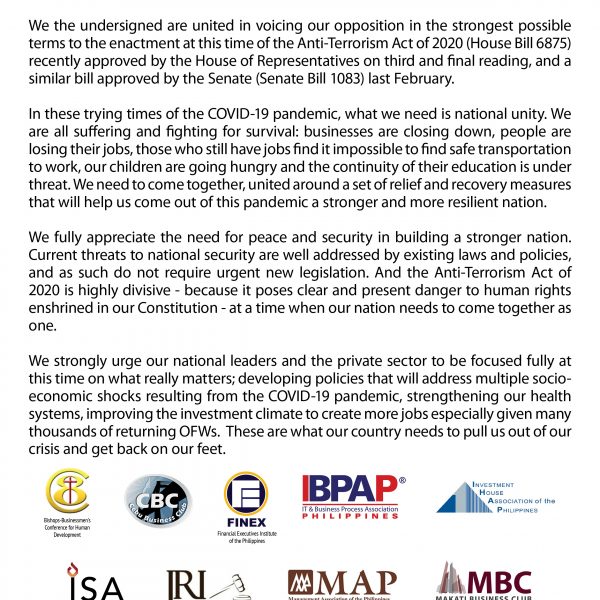 We the undersigned are united in voicing our opposition in the strongest possible terms to the enactment at this time of the Anti-Terrorism Act of 2020 (House Bill 6875) recently approved by the House of Representatives on third and final reading, and a similar bill approved by the Senate (Senate Bill 1083) last February.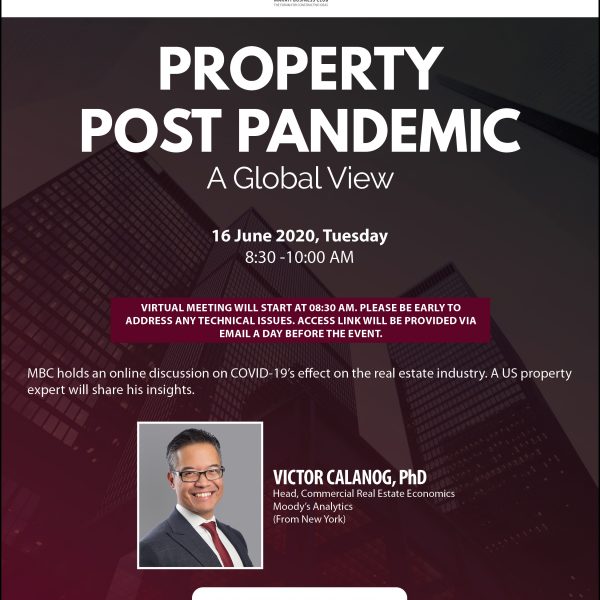 Share on facebook Facebook Share on twitter Twitter Share on linkedin LinkedIn
The undersigned business organizations support a second, more substantial economic stimulus plan along the lines of the Accelerated Recovery and Investments Stimulus for the Economy (ARISE) bill, formerly the Philippine Economic Stimulus Act (PESA) bill, to fight the effects of the COVID-19 pandemic, protect jobs and help job-creating businesses, especially MSMEs, which employ more than 62% of our workforce. ARISE would be an effective program for building on the Bayanihan Law and the measures President Duterte and the Bangko Sentral ng Pilipinas have rolled out. It will serve as a powerful complement to the Corporate Recovery and Tax Incentives for Enterprises Act (CREATE) proposed by the Department of Finance.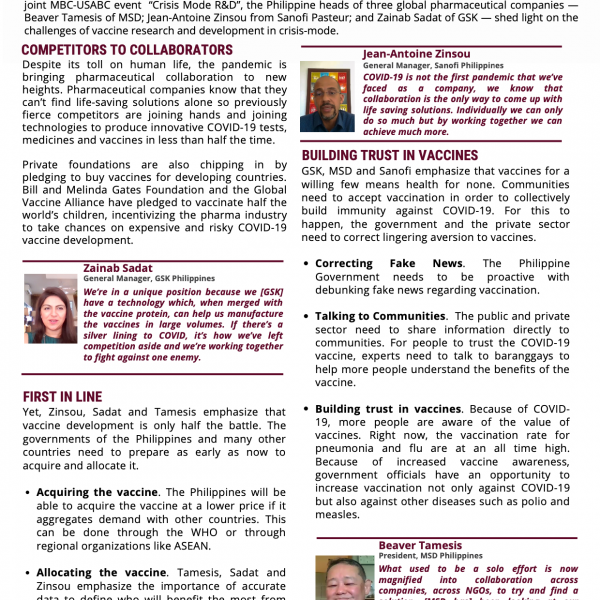 As the number of COVID-19 cases hits 5.4 million globally, the race is on to find treatments and a vaccine. At the joint MBC-USABC event "Crisis Mode R&D", the Philippine heads of three global pharmaceutical companies — Beaver Tamesis of MSD; Jean-Antoine Zinsou from Sanofi Pasteur; and Zainab Sadat of GSK — shed light on the challenges of vaccine research and development in crisis-mode.