September 2 — The Makati Business Club hosted a Digital Economy Roundtable, entitled "Roadmap for Innovation: Mapping Opportunities in the Philippine Digital Economy", as the third installment of the MBC Integrity Series in partnership with the British Embassy Manila.
As trade tensions between the world's two largest economies continue to escalate, the Makati Business Club and the Philippines-U.S. Business Council hosted Kellie Meiman Hock, Managing Partner at McLarty Associates, as a guest speaker for a roundtable discussion on the ongoing U.S.-China Trade War.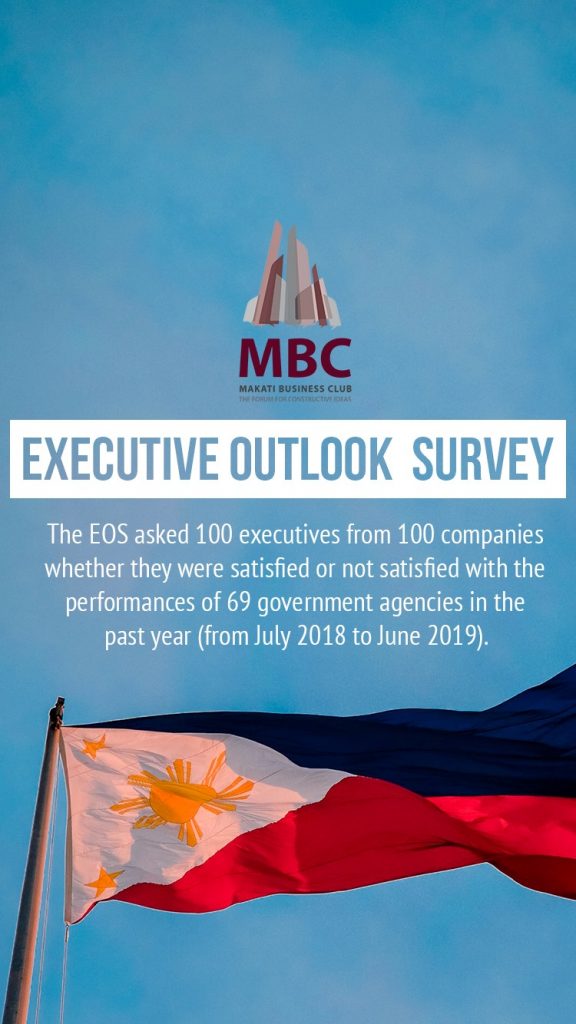 The Executive Outlook Survey (EOS), which covered 100 executives from 100 companies, asked respondents whether they were satisfied or not satisfied with the performances of 69 government agencies in the past year (from July 2018 to June 2019). It's the first time the survey was conducted since 2015.
Celebrating 72 years of strong bilateral relations between France and the Philippines, the Makati Business Club and the Philippines-France Business Council, in collaboration with the French Chamber of Commerce and Industry, welcomed an inbound mission from France led by MEDEF International at a joint networking lunch and business dialogue.