The Rice Tariffication Law (RTL or RA 11203), signed on February 14, 2019, ended the more than 30-year policy of quantitative restrictions (QRs or import bans) on rice import in favor of the shift to tariff as the main instrument in protecting our palay farmers. The RTL favors tariff as a trade instrument because it is more transparent, compared to government-to-government transactions, as anyone who is willing to pay the tariff imposed by the government can import rice.
September 2 — The Makati Business Club hosted a Digital Economy Roundtable, entitled "Roadmap for Innovation: Mapping Opportunities in the Philippine Digital Economy", as the third installment of the MBC Integrity Series in partnership with the British Embassy Manila.
As trade tensions between the world's two largest economies continue to escalate, the Makati Business Club and the Philippines-U.S. Business Council hosted Kellie Meiman Hock, Managing Partner at McLarty Associates, as a guest speaker for a roundtable discussion on the ongoing U.S.-China Trade War.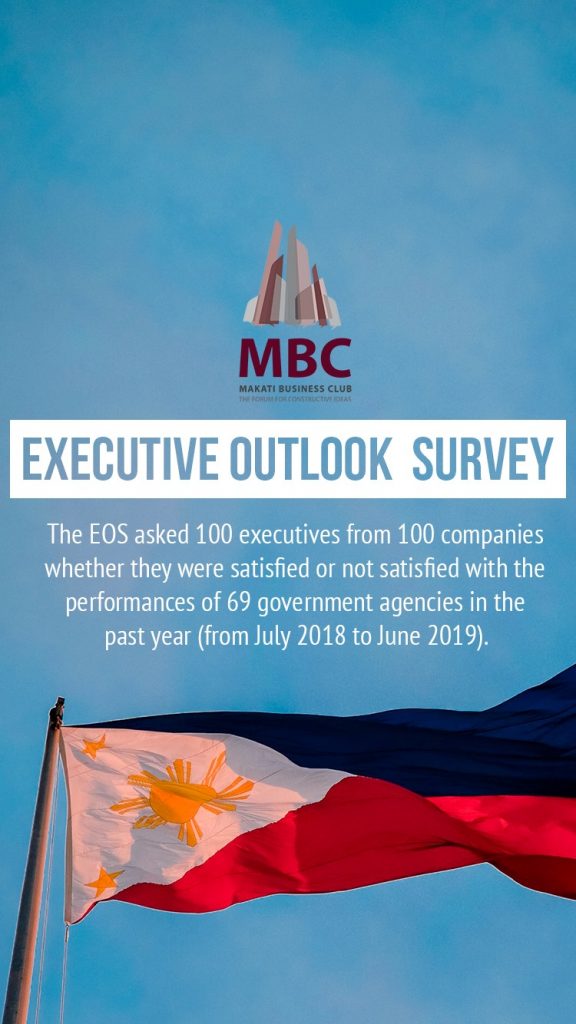 The Executive Outlook Survey (EOS), which covered 100 executives from 100 companies, asked respondents whether they were satisfied or not satisfied with the performances of 69 government agencies in the past year (from July 2018 to June 2019). It's the first time the survey was conducted since 2015.