22 May 2020 – MBC held the fourth session of the COVID-19 Knowledge Series with the National Resilience Council, ARISE Philippines, and Zuellig Family Foundation. The digital forum featured a keynote presentation from Governor Benjamin Diokno (Bangko Sentral ng Pilipinas) on macroeconomic recovery and national resilience post-COVID.
20 May 2020 — The pandemic is forcing leaders to respond quickly to a huge and growing list of problems. Government officials rush to provide healthcare, food and shelter and information to anxious, quarantined citizens. With so much ground to cover, the government struggles to keep up.
We, the undersigned, thank the honorable congressmen authors of House Bill No. 6623 in their efforts to institute public health and safety standards to prevent the transmission of the COVID-19 or novel coronavirus (nCOV). We support the protection of vulnerable groups while at the same time, "ensuring the restoration of livelihood opportunities and sources of income for all, especially the country's poor." Allow us to offer our comments on House Bill No. 6623, known as the "New Normal for the Workplace and Public Spaces Act of 2020."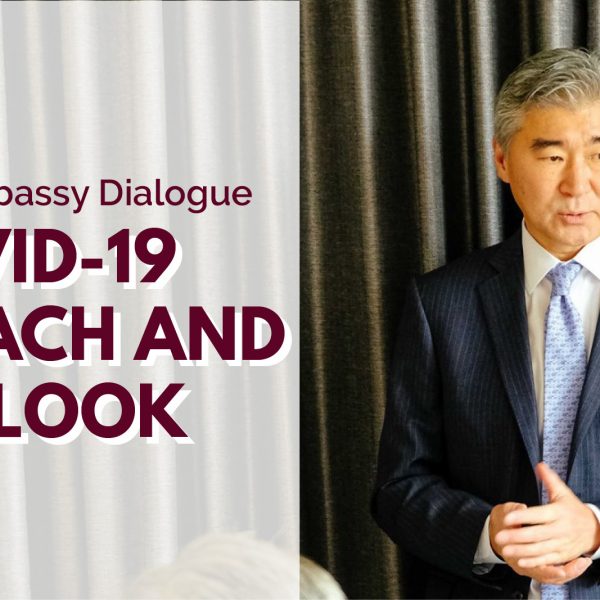 14 May 2020 – MBC, in partnership with the US Embassy and Philippines-US Business Council, hosted a digital forum with US Ambassador Sung Kim to discuss COVID-19 outreach activities and economic outlooks.
Share on facebook Facebook Share on twitter Twitter Share on linkedin LinkedIn 12 May 2020 — COVID-19 is challenging humanity in a way that is different from past crises. CEOs know what it is like to worry about their business, employees, family, and community, but never all at the same time. At the MBC Roundtable […]