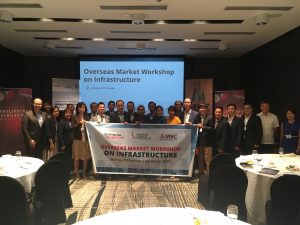 March 8 – In line with its mission to advance trade and investment promotion for the Philippines, the Makati Business Club hosted an inbound mission of the Singapore Business Federation (SBF) from March 4 to 8, led by SBF Assistant Executive Director for ASEAN, Thian Tai Chew.
January 31 – The Makati Business Club launched its Integrity Series in a public-private sector dialogue on strengthening transparency and integrity in infrastructure development. The MBC Integrity Series is done in partnership with the British Embassy Manila and enables dialogue between business and government to share best practices in integrity and address challenges caused by corruption, especially in public-private partnerships.
February 21 – The UK Prime Minister's Trade Envoy for ASEAN, Richard Graham, met with key representatives of the private sector, composed of both Philippine and British companies, at a dinner reception co-organized by the Philippine-British Business Council, British Chamber of Commerce in the Philippines, the Makati Business Club, and the British Embassy in Manila.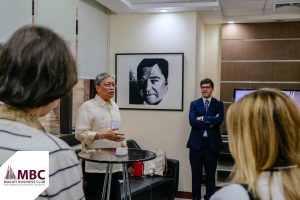 March 26 – The Makati Business Club hosted a reception for Portugal's Secretary of State for Internationalization, Eurico Brilhante Dias, and members of a business delegation in Manila for the Asian Development Bank Business Opportunities Fair.